Family wealth kept secret helps some to eventually save the planet from ravishes of over population, pollution and the climate crisis, how ironic. Who are the wealthiest among us? They have no need of most of us. The planet population would be far more sustainable at three or four billion, instead of 8 billion. As long as you're not the one who gets removed, you're okay. Whether one dies from their weapons of war, by a lab made viruses, drugs or from a rigged heath care systems one still is dead.
They have so much money, they are trillionaires. We never hear about them, because they rather we didn't know. Family wealth is best kept secret. Let Elon Musk take center stage as the richest man in the world with wealth in the mere billions. They control and manipulate currencies, commodities and the price of gold, because they are so full of it. Therefore, it's natural that they will do the same with Bitcoin.
They have resources to manipulate and control, like the hundreds of media outlets with the (CFR) Council on Foreign Relations. Imagine being free from their propaganda and control. We can always hope that one day; we will be free to think for ourselves.
Less than one percent of the world's population has enslaved the rest. Most are unaware of this enslavement and that's what wealth can do. Family wealth kept secret influences us all. Their donations they make to politicians to support their causes cost as little as $1000.00 to many thousands. Bribery is cheap for them because they only have to print more money. They are the banks and they hold most of the wealth in the world.
What if our one percent rulers, capitalize on ending individual liberty, freedom and democracy? Are we not then, their slaves in essence? It's something to think about, before it's too late. Remember Julian Assange told the truth and look where he is today. Family wealth kept secret.
Here is a podcast explanation.
Depopulation, justification in short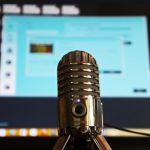 We are sorry that this post was not useful for you!
Let us improve this post!
Tell us how we can improve this post?
Add to favorites