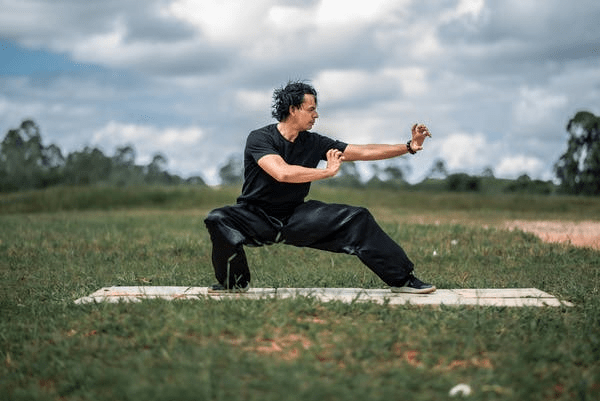 What is Qigong?
The Origins of Qigong
What is Tai Chi?
The Origins of Tai Chi
Differences Between Tai Chi and Qigong
Health Benefits of Qigong and Tai Chi
Mental and Emotional Benefits of Qigong and Tai Chi
World Tai Chi and Qigong Day (WTCQD)
What is Qigong?
Qigong, is a systematic practice and singular form of exercise and movement with tranquility centered Chi. This Qigong is a millennia-old system that has coordinated body posture. Qigong technique is used for the improvement of health, spirituality, and in martial arts training. A question may come to your mind – What is Chi or Qi? Qi is a very important term for Chinese culture, for traditional Chinese medicine, particularly for Daoist medicine – "Rénhuó yïkoŭ Qì."  A human being lives on Qi.
It is thought that human beings come from Qi and they go back to Qi. Our physical body is actually not that important because our vitality is chiefly about the inner Qi. So to practice Qigong means to enhance Qi, to strengthen qi, to better qi to circulate threw people's bodies. In a special situation, we need this certain medicine. By following the guidance of diet therapy or nutrition therapy it can fundamentally enhance Qi which is the priority. Click here if you want to know more about diet therapy and nutritional therapy.
Photo: Qigong Practice
The Origins of Qigong
Qigong is more than a set of exercises. Qigong is an attitude that restructures one perspective on life leading to balance and harmony with the world around us. The actual word Qigong surfaced in 1962, but the basic principles are found in records thousands of years old in an ancient tomb. Items get buried in hopes that our deceased wealthy nobleman would have good health in the afterlife. This total shell has survived nearly three thousand years to tell us through its ancient inscriptions.
People of that time believed deep breathing and specific stretching exercises would infuse them with the energy of Qi and keep them healthy. These drawings dated to be about 2500 years' old show ancient Darian movements. They are a part of a stylized tribal dance to help lessen aches and pains presumably from atrophic arthritis. It was common with workers in the rice paddies and other damp conditions. These dances were eventually shortened into specific moves that are prescribed for various ailments.
Another way, that the principles of deep breathing and mobilizing internal energy was used within the world of military warfare. Systems like Muji Qigong traced their origins to secret techniques and exercises covered by warriors to make them better soldiers. Qi Gong styles developed over the millennia. Some evolved into formalized routines like Tai Chi. Qigong is considered the core of both Tai Chi and the martial arts. The basic of Qigong is to use the breath to focus and mobilize energy throughout the body. The result of regular Qigong practice is a peaceful mind, a healthy invigorated body, in a calm spirit that is more capable of dealing with daily stresses and disease.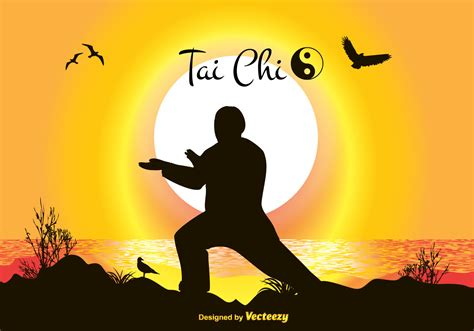 What is Tai Chi?
Tai Chi Chuan originated from China. Nowadays, it is becoming a form of exercise popular all over the world. Why do people like Tai Chi Chuan? It is reflected in a Taoist idea to cultivate both physical and spiritual. Tai Chi Chuan, is a very good combination of physical movement and inner peace and tranquility.
Photo: Tai Chi Chuan
Tai Chi can mean a supreme principle. From this, we can perceive a kind of exercise within our body moving and with our ability. It is not merely a form of physical movement. In doing this, it is like a practice. Combined a good balance of the body in the mind. In doing Tai Chi practice; we have the balance of yin and yang. In Tai Chi Chuan, It is always about something in the best situation.
When we say best or perfect, it means a good balance of yin and yang. Grounded solidity, emphasized through relaxation. The body movement may rise and go down, go backward and forwards. The movements may have a defense-attack, inhale-exhale, full-empty, left-right, up-down, internal-external style. By using imbalance, we can strengthen our health physically and spiritually. UNESCO added Taijiquan to the Intangible Cultural Heritage Lists in 2020 for China.
The Origins of Tai Chi
Zhang San-Feng is the founder of Tai Chi Chuan or Tai Chi boxing and an internal martial arts star. Zhang San-Feng, the man renown for writing every movement, every part of the body must be light a gel and connected in sequence. The postures continuous the movement rooted within the feet and released through the legs. Then the next movement focused on the waist, and expressed with the fingers.
A story is very common in Tai Chi learners that Zhang saw a bird of prey attack a snake. He noticed how the snake defended itself by keeping still an alert before counter-attacking and killing the bird. Zhang was an expert of Taoism and Shaolin Kung fu. Taoism and Shaolin Kung fu are external or hard fighting styles. Zhang used his knowledge to create new martial art that is based on softness and yielding. Many details of Chang's life remain unclear; much of what we know varies according to different sources.
Photo: Zhang San-Feng
Zhang was the legendary Chinese Taoist priest. He was believed to have lived for 200 years. Although the date of his death is unclear, he lived from 1247 to 1447 AD. Zhang was born near Dragon Tiger Mountain in southeast China's Shanxi Province. It is one of the four sacred mountains of Taoism. There is a story that Zhang had a childhood illness and lost his eyesight. Zhang's father took him to the nearby Taoist Temple and Zhang regained his eyesight. The Taoist priest then took Zhang as a lover and taught him writing and martial arts.
Zhang's father hoped that his son would sit for the state examination for a career in government but Zhang declined. Zhang took the decision to turn down an official position and gave away his property to his family. Then he started traveling around China. He went to leave Mount Hua before settling at Wudang Mountains where there are many Taoist monasteries. Huge stone tablets were erected on Wudang Mountains as a Zhang monument. They were ordered by two Ming Dynasty Emperors. The owner Tong was a Taoist Saint. Zhang was known to be a Xian Taoist and called "Lungfish" a word for an immortal or an enlightened person.
Zhang's boxing art is most notably in a Chen village where it evolved into the changing style of Tai Chi. The martial artists who learned from the Masters in a Chen village then created their own systems and the art split into five family systems – Chen, Yang, Wu (Hao), Wu, and Sun. Yet, the first movements and theories of Zhang's boxing art are missing.
Differences between Tai Chi and Qigong
Tai Chi and Qigong both have differences and similarities. Historically Qigong is about 5 000 years old. It is an ancient practice coming from Chinese medicine. Chi means life force energy. It means the aliveness of the body and gong means to develop skills using that life force energy.
Qigong is broken down into five distinct styles.
Medical Qigong
Spiritual Qigong
Martial Arts Qigong
Intellectual Qigong
Life Nourishing Qigong
Medical Qigong describes how to work with energy for health wellness and vitality. Spiritual Qigong is that connection to the divine, meditation practices, energy of consciousness for the mind and spirit. The third one is the Martial Arts Qigong, how to work with this energy to develop a powerful body.
Now, Tai Chi falls into that third branch of martial arts style of Qigong practice. So, you can say that Qigong was the mother of Tai Chi. It gave birth to Tai Chi practice. Both practices move from the center, both practices are water-like and considered internal arts. They both cultivate energy. Now the intention of both practices is to develop and cultivate that energy for health and vitality of the internal power. Tai Chi which moves into a martial expression has a martial application, a block, and a strike, and one movement in the Tai Chi form will then go into another movement. So in Tai Chi, you have to learn a whole sequence of movements 108 styles or a 64 movement style.
Now there are three or four distinct styles in Tai Chi, maybe there are a few more and there are 3000 styles of Qigong. So Tai Chi is one particular style of Qigong practice, The Marshall style originated from the Chen family. About 800 years ago, Chen family practitioners were doing Chen-style Tai Chi and they had a servant named Yang.
He would spy and watch and take notes and practice what he was witnessing in the Chen family. So, Master Chen was teaching his sons but the servant Yang was practicing and he practiced very strongly and developed a high skill at the Tai Chi martial arts practice and then Master Yang took it to his family.
At this point, we now have two styles of Tai Chi – Yang style and Chen style. Some varieties of movements but a lot of them are similar.
Tai Chi became popularized because in that Yang family lineage, the martial arts practitioners became very good and they would challenge martial arts schools around the country. They became very famous for their martial skill and the Chinese emperor and the royal guard learned a short style of Yang family traditional Tai Chi. Now, mainly we practice Tai Chi for the same reasons, we practice Qigong. We practice health, energy cultivation, stress management, and feeling that deep connection to our internal energy and power.
Experts recommend that people should practice Qigong first because it is simpler and more accessible to learn how to move energy and about the principles of moving with relaxation. Then start to move those same principles into a Tai Chi form. Tai Chi is harder than Qigong because, learners have to memorize different sequences of movements. Movements in Qigong flows in a rhythmic pattern and repeats themselves as a moving meditation. But, the same movements in Tai Chi work differently.
Health Benefits of Qigong and Tai Chi
Qigong and Tai Chi practiced self-cultivation and meditation as part of various spiritual and philosophical traditions. If you want to learn and use Qigong as meditation, it will help to still the mind and enter a state of consciousness that brings bliss, clarity, and serenity. Many practitioners say that they find Qigong more accessible than seated meditation for gentle focused movement.
Tai chi and Qigong's gentle movements have been shown to improve: blood circulation, pressure, strength, cardiac function, flexibility, bone strength, immune function, metabolic syndrome, muscle strength, respiration, lymphatic fluid circulation.
Photo: Benefits of Qigong and Tai Chi
Tai Chi (taiji) has a meaning and that is "Supreme Ultimate". That is a significant statement to make about anything. In China, millions of people practice it every day. Tai Chi brings everything back into balance. Tai Chi helps anyone to unite some virtue, like quickness and slowness, hardness and softness, and stillness and motion. It helps to increase awareness and improves focus. Tai Chi has soft and gentle movements but it also has movements like kicks, punches, jumps, and many explosive movements.
Mental and Emotional Benefits of Qigong and Tai Chi
Studies have shown there are some significant mental and emotional benefits of Qigong and Tai Chi. These kinds of meditations help to improve mode and physical energy. Since it involves physical exertion, it helps one sleep more comfortably and reduces anxiety, stress, and depression.
World Tai Chi and Qigong Day (WTCQD)
World Tai Chi and Qigong Day is celebrated annually. On the last Saturday of April every year. The main purpose of celebrating the day is to acknowledge and promote various disciplines of Qigong and Tai Chi Chuan. It is celebrated in eighty countries. WTCQD also acts as a source of information on medical research and finding guidance in those disciplines.
Photo: WTCQD World Tai-Chi and Qigong Day have some important goals to fulfill. They have a target to spread their knowledge about Chinese culture, traditional Chinese medicine, healthcare, and health benefits that Tai Chi and Qigong offer. Click here if you want to know more about Traditional Chinese Medicine. The annual and main event is normally open for all. Local Tai Chi Chuan and Qigong groups, schools, and associations organize local events. The format of events is nearly the same and it may change slightly depending on the area.
We are sorry that this post was not useful for you!
Let us improve this post!
Tell us how we can improve this post?
Add to favorites