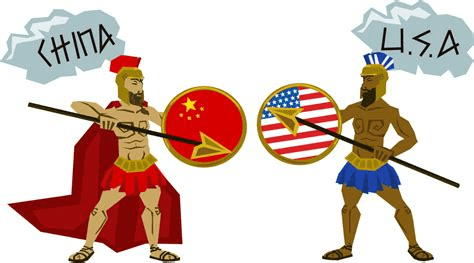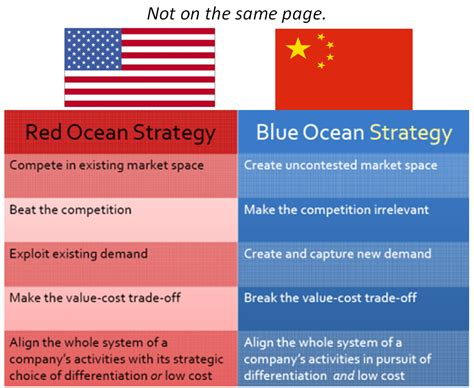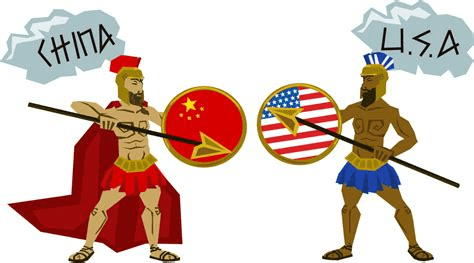 The Thucydides trap, professor Graham Allison is the author of "Destined for War". He is the author of more than 30 important books and an adviser to the Secretary of Defense under Ronald Reagan, George Bush, and Barack Obama, the three former presidents of the United States. He is an eminent state scientist in the United States and Former Director, Harvard Kennedy School's Belfer Center for Science and International Affairs.
Graham Allison raising a question in his book, Can America and China escape from Thucydides Trap? Still, now no answer or solution to this question. So the issue is fresh and relevant in the field of international politics!
The "Thucydides trap" theory is about the ongoing trade war between the United States and China. Called the new Cold War. This old theory called "Thucydides Trap" came up for discussion again in 2017 in the book "Destined for War".
Graham Allison's "Thucydides trap" theory in "Destined for War". Popularized the political, diplomatic, and trade tensions between the established superpower United States and the rising superpower China.  He pointed out that Obama, Bush, and the Clinton administration considered China as an ally or a strategic partner, but the US government is now considering China as a strategic adversary because of its faster rising or rise.
It's not also the view not simply of the Trump administration but also indeed of the whole Washington political classes. Even the Democrats and the Republicans have taken virtually unanimous positions on these issues. In the votes in Congress, now a half dozen pieces of legislation are blaming China or pushing forward Taiwan, where there is no one in the House to speak out against it. As a result, the current relationship between the United States and China is going through the Thucydides Trap!
Could lead to inevitable war.
Highlighting China's rapid progress and development was criticized for inciting a kind of war. Of course, it's been almost three years since 2017. Speaking at a seminar on "How to Escape the Thucydides Trap" on March 22, 2019. He said that the purpose of the book is to prevent war. War is not desirable. Proposing war is not the purpose of this book "Destined for War".
He also presented his position against the war, various explanations, analyzes, arguments, and observations and said that he was looking for a way or solution to get out of the Thucydides trap peacefully. He even shared some tips and tricks with a Chinese friend on how to escape from this trap. Some of which I have highlighted towards the end. He is still trying to figure out how to get out of that trap or avoid war.
Thucydides trap definition. Why so scared!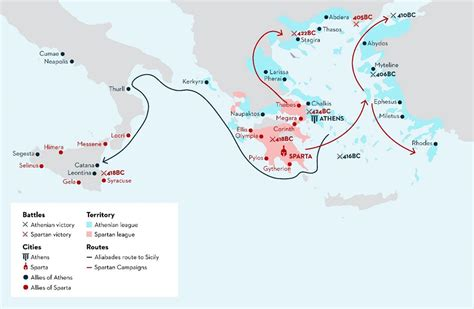 Trap means snare! But who is Thucydides?
Thucydides was an Athenian historian and general. He is also called, the father of reality and history. In his book History of the Peloponnesian War, he said "What made war inevitable was the growth of Athenian power and the fear which this caused in Sparta." And had his famous sayings and observations "It was the rise of Athens and the fear that this inspired in Sparta that made war inevitable." That is, on the one hand, Athens was rising and Sparta was spreading fear inside, which was making war inevitable!
In his historical Polynesian War texts. He show that mighty Sparta, emerging from the East, became embroiled in an inevitable battle. With the rising power of Athens. Out of fear of losing its single supremacy and dominance. Two civilized cities, were reduced to rubble.
As a result, we see, after a long seven-year war, the emerging power Athens is often victorious over the established power Sparta. Being damaged, Sparta then sends a message of peace. We also see that The Spartan envoys enjoined the Athenians to "treat their gains as precarious," and advised that "if great enmities are ever to be really settled, we think it will be, not by the system of revenge and military success… but when the more fortunate combatant waives his privileges and, guided by gentler feelings, conquers his rival in generosity and accords peace on more moderate conditions than expected."
But the Athenian leader Cleon, whom Thucydides described as the most terrible and destructive person, accused the Spartans of not having right intentions and made further demands on Sparta for a return of territories that Athens had previously ceded to Sparta before the outbreak of the Peloponnesian War, resulting in a continuation of the war.
Also Read how does the US presidential election work.
According to Professor Graham Allison, the "Thucydides trap" clearly means – the likelihood of conflict between a rising power and a currently dominant one. That trap between the United States and China is currently observed as a risk of war.
War is almost always the result
On the other hand, in his words, when one great power threatens to displace another, war is almost always the result. The problem is here. Is war the inevitable and the only solution (?)
In his book, he mentions 16 cases of "Thucydides Trap" by observing the history of the last 500 years so far (his book contains details. Who fought with whom and the problem was solved without a fight). In 12 of those cases, those countries could not escape the Thucydides trap and war broke out. It caused a lot of damage. In just cases, those countries escaped without a fight and survived the catastrophe. So Graham Ellison in his book warned the United States and China about the Thucydides Trap. If we do not avoid that trap peacefully, war will become inevitable. And, the world will be destroyed!
That's why Chinese President Xi Jinping, who is aware of the "Thucydides Trap" theory, said, we all need to work together to avoid the Thucydides trap – destructive tensions between an emerging power and established powers. Our aim is to foster a new model of major-country relations.
And in a meeting with Graham Ellison, the Chinese president also made a fancy proposal. He frequently said: "The challenge for China is, and the challenge for the U.S. and China is to build a new form of great power relations." "And that if we were successful in building a new form of great power relations, we could avoid the Thucydides Trap."
Some people who have direct contact with the Chinese president (as somebody who works directly for President Xi) asked Graham Ellison: "Why do you think President Xi talks about a new form of great power relations? What's wrong with the old form? "
Graham Ellison replied he (President of China) said: "We must not follow in the footsteps of so many different countries over the centuries of history of catastrophic conflict. That's not where we want the U.S.-China relationship to go. So in order to prevent that, we need to have a new form of great power relations."
Escape from Thucydides trap suggestion or solution
According to modern political scientists and researchers, the emergence of another power while a single, superior power exists does not mean that the aforesaid power is frightening or threatening. Even war is not the only solution or way to hold on to that single dominance and superiority or to get rid of the fear of the rise of emerging power.
But it can destroy the existence, life, security, happiness, peace, civilization, progress, and prosperity of mankind in an instant. And if there is a war between superpowers, then mankind can be completely endangered. Therefore, even if that statement or theory of Thucydides is identified as a trap, it is said to be not absolute and there are many peaceful ways or solutions to get out of that trap.
Here are some suggestions to escape from Thucydides trap :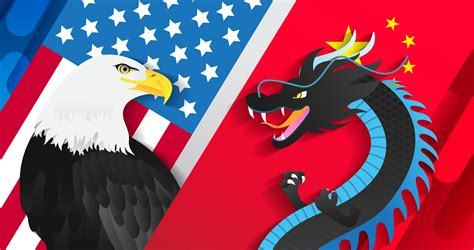 According to Chinese President Xi Jinping, building a new form of great power relations, we could avoid the Thucydides Trap.
Joint Efforts
– In Thucydides' history, human emotion made conflict inevitable, and at several points where peace was possible, emotion propelled it forward.
-In the beginning, there is a set of speeches in Sparta debating the possibility of going to war with Athens. Archidamus, the Spartan king, tells the Spartan people:
"not to underestimate the power of Athens and urged that Sparta "must not be hurried into deciding in a day's brief space a question which concerns many lives and fortunes and many cities, and in which honor is deeply involved – but we must decide calmly."
Which was a very nice, logical, realistic, and peaceful proposal. It could have saved two beautiful cities.
However, Sthenelaidas, a Spartan ephor, advocated, "Vote, therefore, Spartans, for war, as the honor of Sparta demands." The Spartans followed Sthenelaidas, which led to a war of honor and fear against the Athenians. It is understood here that excess democracy can also lead to wrong decisions which can lead to war and destruction instead of peace and prosperity. As a result, two beautiful cities chose war over peace and became a heap of ruins year after year!
And as an analogy to the solution, Graham Ellison cites excerpts from former U.S. President John F. Kennedy's speech. The famous speech he gave four months before his death at the hands of the assassin. He had a quotation:
A world safe for diversity
A world safe for diversity means in which I'm still anti-communist. I still believe the Soviet Union is an evil empire. I still believe America's government and the American form of government is the appropriate form of government, but I have to find some way to live with the Soviet Union.
According to some, the Thucydides trap only captures half the meaning of the History of the Peloponnesian War. The true trap is countries going into, and continuing, war clouded by passions like fear, hubris, and honor.
We are sorry that this post was not useful for you!
Let us improve this post!
Tell us how we can improve this post?
Add to favorites