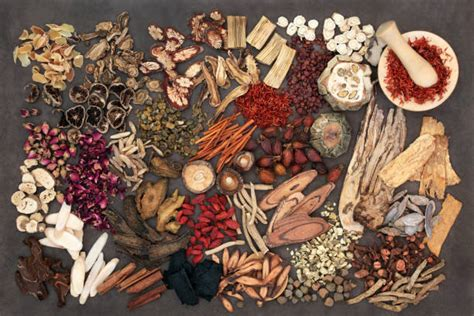 What is Traditional Chinese Medicine?
History of Traditional Chinese Medicine
Why is TCM so popular?
Five Pillars of Traditional Chinese Medicine
What is Traditional Chinese Medicine?
Traditional Chinese medicine is an umbrella term for several modalities that encompasses acupuncture and Chinese herbal medicine. TCM experts offer the most popular form of this traditional medicine. There are some exercise and breathing therapy such as Qigong and Tai Chi and diet and nutrition therapy. TCM is based on the belief that Qi, which is the body's vital energy flows along channels or meridians in the body and helps to keep a person's spiritual, mental, emotional, and physical health in balance.
TCM is one of the oldest systems of medicine still practiced today. It dates back several thousands of years. Its philosophy and principles still applied even in modern diseases. This is a wonderful challenge for TCM doctors and they still have a chance to apply those ancient concepts to new diseases.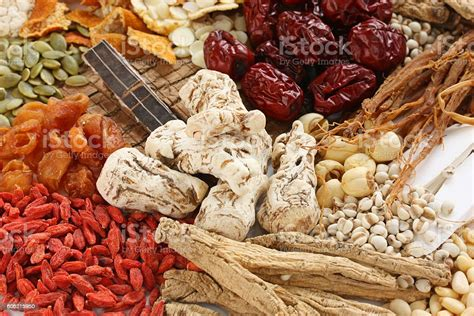 Photo: Traditional Chinese Medicine or TCM 
Traditional Chinese Medicine or TCM is now one of the most popular styles of alternative therapies. Last year more than a third of all US adults used some kind of complementary or alternative medicine. Things like herbs, acupuncture and other treatments not commonly seen in most American hospitals. Click here if you want to know more about alternative medicines, herbs, and acupuncture. People have very different opinions about it. For some it is better because they use and get benefits, for some, it is potentially dangerous and does not have any scientific support and for others, they judge it on a case-by-case basis and might use it every now and then.
There is some science that validates certain TCM practices in specific cases. Most Western scientists said that they need more well-designed studies before they can really tell how safe and effective it is. Now even without strong evidence, TCM is still popular. TCM is a big part of the official medical system in China. Taught in multiple universities around the world. It is worth about 16 billion dollars in China alone. It has the blessing of the World Health Organization and multiple insurance companies in the United States. TCM dominates the magazine section and the whole foods checkout line so if it does not have a strong scientific backing why is traditional Chinese medicine so popular and how did it get here?
History of Traditional Chinese Medicine
TCM is a completely different school of thought to Western medicine. It includes multiple different remedies. Some of them like tai chi or qigong are useful especially as forms of exercise. Some of them have been adopted and tweaked by Western medicine. Like cupping has been transformed into myofascial release. Click here if you want to know more about Tai Chi and Qigong. The point is this system is diverse and complicated. Blanket statements about all the TCM branded practices require some more nuance.
TCM history, If you really want to understand their back-story to do that you need to go back a few thousand years before the Scientific Revolution when medicine was religion. Every culture around the world had its own version of faith and healing. Health and disease started to be seen as natural, not supernatural. They thought that some God caused disease and they have the power to make someone healthy.
The healers could start to understand what caused disease and come up with remedies. This started traditions of trying out treatments, writing them down, and passing them along so future generations could build on old knowledge. Traditions were written into a manual Huangdi Neijing. This early TCM text that came out in about 300 BCE. It outlined a lot of the core principles of TCM. According to their model, this vital life energy called Qi flows through all living things in the body. Qi flows through channels called meridians from outside the body to inside the body and from organ to organ. Health or illness comes from the interaction between yin and yang the two complementary and opposing forces in the universe and from the five major elements Fire, Earth, Water, Metal, and Wood.
Photo: Yin and Yang
Each element corresponding to certain organs and each element supported or weakened another. So you could end up with the spleen ruling over the lungs and the lungs influencing the skin and so on. Ideas behind the Traditional Chinese Medicine model were inspired by ancient Chinese tradition and culture.
Until the mid, to late 1800s TCM was probably a better system of medicine than anything you would find elsewhere. Especially when the comparison is between the gentle and non-invasive treatments of TCM to the amputations and surgeries in Victoria, England and neither made a huge positive difference but at least TCM doctors did not slice off the leg and give an infection to patient's body but eventually, Western medicine did embrace science with germ theory, anesthesia, and more sanitary surgeries.
Over the years a few Chinese doctors did try to integrate more scientific ideas into the TCM system but with little success. Wang Qingren, in 1797 a plague broke out in his hometown in northern China which sadly led to the death of multiple children. Many were buried in shallow graves and were dug up and eaten by dogs. This Wang Qingren gave cadavers to study and as he compared his observations with traditional models. He noticed a couple of anatomical differences, especially in the circulatory system. Afterward, he published one of the first books that formally pushed back against medical tradition. Then as a result of the Opium Wars in the mid-1800s, more Chinese scholars started questioning the establishment again.
Some of them wanted to embrace new scientific ideas and some of them wanted to stick to tradition but in the fall of 1910 an epidemic landed in Manzhouli, a city on the border of China and Russia, and in four months, it killed 60,000 people. Locals tried to control the plague with vinegar and fireworks but failed. So they turned to a Western-trained microbiologist named Dr. Wu Lian Ted. After performing an autopsy on one of the plague victims, he found Yersinia pestis the bacteria that causes plague. His strategy looks familiar. Wear masks, reduce travel, and maybe do not keep that pile of 3,000 dead bodies out in the open. By March of nineteen eleven, the plague was gone and Western medicine gained more credibility.

Photo: History of TCM
So, by the early 20th century, there were two medical associations in China – Western and traditional. They mostly coexisted in peace until the government got involved. For a long time, China was ruled by a series of monarchies called Dynasties. There were a bunch of rebellions in the 1800s, a period of warlords in 1912, China became a Republic.
This new government prioritized the healthy populace. So they established China's very first administrative branch ever dedicated to public health in 1929. An organization of mostly western-style doctors tried to formally get rid of TCM. With a bill called "abolishing old-style medicine to clear away the obstacles to medicine and public health." Those western-style doctors were not even trying to play nice.
They held a multi-year long strike that shut down clinics and pharmacies. This meant that many Chinese citizens from poor and rural areas were left with nothing. They did not have anywhere to go for care. These were people that did not have the luxury of believing in Western or traditional style medicine. They just really needed something on a large scale, western-style doctors failed to train new doctors fast enough to keep up with the need for care. So in 1935, the government took a step to reduce the problem.
They resolved to make Western and traditional medicine equal institutions in China Traditional doctors got a government-sanctioned licensing system, official representation in government, and integration into the school system. It is worth pointing out that this conflict probably was not a fight about which medicine was better, maybe some of it had to do with tradition versus modernity but also about competition for funding and power. A few years later China became a communist country under Mao Zedong. he famously led a cultural revolution against the old China.
Tossing out traditional cultural ideals like music, religion, and literature in favor of new westernized ideals. But traditional medicine survived somewhat out of necessity. Mao did not personally believe in TCM but as China recovered from war, all these traditional doctors were open for business. So they remained an institution because they were so useful. Some Chinese scientists did try to fight back against this system under Mao but communist dictators tend to get what they want.
Why is TCM so popular?
A lot of people consider TCM to be comparable to biology-based medicine? Because it is a formal branch of medicine in the most populous country in the world, but that is only part of the answer. Eventually, TCM started to spread to Western countries both as a form of culture and as alternative medicine. Traditional Chinese Medicine has been in America since Chinese immigrants arrived. It stayed popular within immigrant communities because it was a part of the culture. It was really hard to get care anywhere else they face language barriers and high prices. By the early 20th century TCM was already in America. It just did not get much farther than the Chinese community.
The big turning point came in 1971 when a New York Times reporter named James Reston was traveling to China with his wife and all of a sudden he felt the pain in his abdomen. He needed his appendix removed. He rushed to the nearest hospital where doctors and other staff took out his appendix and had a normal recovery. Now to deal with pain after the surgery TCM doctors set him up with acupuncture. He later wrote about his experience saying it "sent ripples of pain racing through my limbs and at least had the effect of diverting my attention from the distress in my stomach" and it spread to the people very quickly and started to become popular.
TCM books got translated into English. Schools of traditional Chinese medicine were founded in America. By 1992 the National Institute of Health started the National Center for Complementary and Alternative Medicine. They attempted to research and regulate alternative medicines. In 1994 the FDA passed the law that said Herbs a massive part of TCM would be classified as supplements. This meant they would bypass the tests that people may use to develop drugs. Herbal remedies were going main stream. Okay here's the problem
Photo: TCM Shop
TCM kept growing in popularity to the point where some American health insurance companies will even cover acupuncture. It seems like more companies are getting on board with that in the future. Even as recently as 2019 the World Health Organization included certain TCM treatments in the ICD or International Classification of Diseases and that is a big deal because the ICD influences real-life medical treatments, research efforts, and insurance dollars. With a collective blessing from the Chinese and American governments, the World Health Organization, and a lot of the institutions that actually pay for care.
TCM is not distrusted in western-style medicine,. According to a nationally representative survey from 2002. People believe that their Western medicine will work better if combined with TCM and they feel more involved and in charge of their treatments. TCM users were more often women, more often wealthier and more educated people those in overall worst health, and predominantly Asian American. Most of these patients will use western-style medicine for immediate things. Things like a broken bone or food poisoning and turning to alternative therapies for more chronic conditions like back pain, headaches, mental and health issues, and according to multiple surveys they like using it.
They feel they are getting a better product from TCM. When compared to their doctor who is distant and expensive and only spends 90 seconds with them. While that does not turn acupuncture into a scientifically sound treatment. People have all kinds of reasons why they would choose one treatment style over other things like cultural, financial, historical, and personal reasons all play a part here.
Five pillars of Traditional Chinese Medicine
1. Acupuncture
Acupressure or acupuncture describes (meridian theory) how the body works like a bio-electrical system and how anyone can press on a point to influence other areas in the body.
2. Nutritional Therapy
What we eat is food and that food contains energy, right? Now in Chinese medicine experts look at food a little differently than in western dietetics. They consider the look at it in terms of what the food has in terms of energy. Not everyone needs the same food and same nutrition. People are different from each other. They need to understand what nutrition they need, how much they need. This is where Nutritional Therapy and Diet Therapy comes in.
3. Qigong
Qigong practice is a very easy way to coordinate body, mind, and breath in Chinese philosophy. It is the art of effortless power 'Qi' (chi) which means energy and 'gong' means skill. Now all five pillars are skills at working with energy but this is movement practice. Qigong helps to know how to circulate energy through meditation, meditative movements. Now for example, if anyone wants to clear some stress he can use qigong as a way to clear stress and recharge his mind-body system.
4. Herbs
The fourth pillar of Chinese medicine is herbs. Herbal medicine has a long history for thousands of years and the Chinese created formulas to put these herbs together again to create balance for the individual. So if you are an individual that has too much heat, they are going to give you cooling herbs to balance it out. If you have too much cold, they are going to give you warming herbs and whatever it is you might need, it will look at what meridian this particular herb goes to create energy circulation.
5. Massage Therapy
The fifth branch of TCM might be everyone's favorite and it is massage therapy.
Massage therapy did start in ancient China with the body, foot, hand, ear reflexology and meridians, and acupressure that we mentioned in this article earlier. Chinese medicine is all about healing through pleasure. So, even things like acupuncture or diet or qigong and especially massage the body relaxes and creates a healing effect within the body system. Massage Therapy will help to open up energy and strengthen the immune system and emotional health.
We are sorry that this post was not useful for you!
Let us improve this post!
Tell us how we can improve this post?
Add to favorites