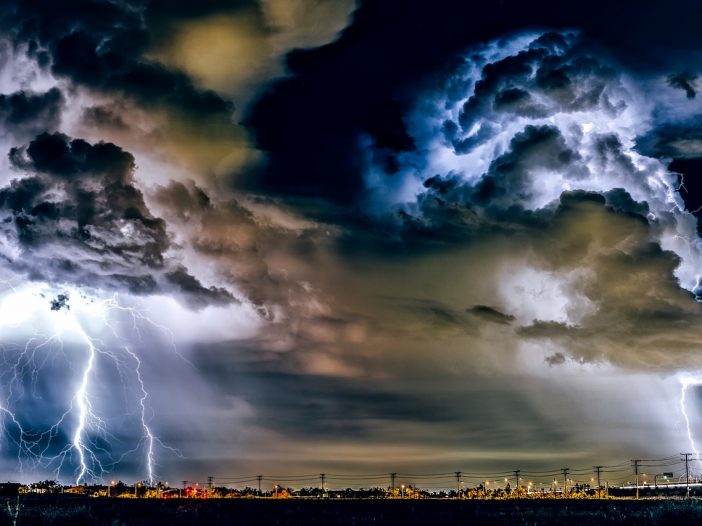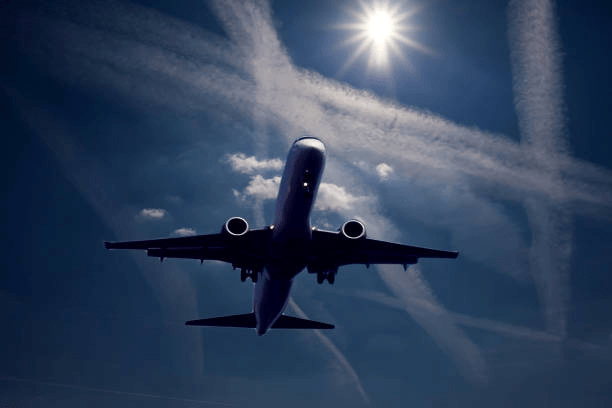 Controlling the weather, is it possible?

Operation Popeye – Top Secret Operation
Royal Rainmaking Project
UAE Rain Enhancement Program
Beijing Olympic 2008 with Clear Sky

What is Cloud Seeding?
How much Cloud Seeding Cost?
Countries use Cloud Seeding the Most
China launches Weather Control Machines
Weather Modification in the USA
Benefits of Cloud Seeding
We can control Weather, but should we?
Future of Weather Control
How is the Weather Being Controlled by the US and China?
"Everyone complains about the weather but no one ever does anything about it" – Mark Twain was famous for this saying. To control the weather you would have to have superpowers. A simple thunderstorm has more energy than a hydrogen bomb. So controlling the weather is very difficult. But can we control the weather?
Controlling the weather, Is it possible?
Control weather, before starting the discussion about it, there are some stories to mention. These stories help us to understand the matter significantly.
Operation Popeye – Top Secret Operation
In the Vietnam War, The US Army had important decisions to make.They wanted to take advantage of their own side. Both conventional and unconventional options were proposed. Theywere on the table and among the most unusual plots was Operation Popeye.  What is Operation Popeye? It was an attempt to weaken the Ho Chi Minh trail by controlling the weather. The Ho Chi Minh trail was a very important route for Vietcong's most mechanism and supply flow tool. To accomplish this The US would turn the weather into a weapon of war.
Operation Popeye
Operation Popeye utilized cloud seeding technology; a type of weather modification that artificially creates rain or snow. With it, the US military extended at least five monsoon seasons causing detrimental effects to the unknowing Vietnamese citizens and soldiers. The mission spanned five years and taxpayers over 15 million dollars.     
The American army experienced something new in Vietnam, war battles were too tough because of where they were. The isolated region was filled with mountains, animals and endless greenery. This Ho Chi Minh trail was most advantageous over the US. A logistic network was made of dirt paths and hand-dug tunnels.
It had secret bunkers, barracks and even a few hospitals. All were cleverly hidden from American aircraft looking for them in reconnaissance missions. With its extensive web of roads and handmade paths, the trail helped the Vietcong carry massive amounts of manpower, weapons and food from one side of the country to the other.
The US military attempted to destroy the trail with never-ending bombing campaigns. More bombs were dropped on Laos than in Germany and Japan combined in WORLD WAR 2. None of the tactics were entirely effective. The trail network was so vast and complex that if one of the paths were closed, Vietcong soldiers would find a secondary way to get back their base.
This significantly slowed the supply flow on the Ho Chi Minh trail, rain turned the trails into muddy messes. It was too difficult for supply vehicles to maneuver. By generating rain, the American army would slow the Vietcong's truck traffic. This impaired the supply flow through the trail, leaving them more susceptible to attacks.
Royal Rainmaking Project
Thailand Royal Rainmaking Project is also well known for this cloud seeding projects. In 1955, the king Bhumibol Adulyadej discovered that many areas faced the problem of drought. The farmers were unable to grow crops for lack of water. Over 82 percent of Thai agricultural land relied on rainfall. So, he took on a project which debuted on 20 July, 1969 to cause rainfall.
Expectations met with the Government demands. They established the Artificial Rainmaking Research and Development Project in 1971, with the help of Thai Ministry of Agriculture and Cooperatives.
UAE Rain Enhancement Program
The UAE is one of the driest countries on earth with an annual rainfall of roughly 120 millimeters. As a result, it has to get creative when it comes to finding solutions for water. In the early 2000s the UAE performed regular cloud-seeding operations. Omar Aly Azeddin from the National Center of Meteorology claims that, naturally only 40 to 50 percent rain is processed at the cloud that comes as rainfall. So by these operations they try to increase the amount by 15 to 30 percent. In 2017. The UAE performed 242 cloud seeding operations.
The government has confidence that this operation is increasing the amount of rainfalls. The country has invested in geoengineering rain research offering millions of dollars in grant money to innovative researchers and projects.
Photo: Beijing Olympic 2008 with Clear Sky
Beijing Olympic 2008 with Clear Sky
China is just one of 52 countries who boast geoengineering weather modification programs. The process was uncovered by two scientists from General Electric Co. way back in the 1940s. China took a controversial project that involves shooting salt and mineral filled bullets into the sky in 2008. It had cost them 30 million dollars. China geoengineering, claimed that the project was a part of clearing the skies for the Beijing Olympics. By forcing rain to come early.
They also used the benefits of same kind experiments in their 70th anniversary the People's Republic of China.
The technology has evolved over the last 60 or 70 years. This process was uncovered by two scientists from General Electric Co. way back in the 1940s. They earned a geoengineering patent for their technique, referred to as cloud seeding, in 1948.
What is Cloud Seeding?
Photo: Cloud Seeding
Cloud Seeding geoengineering is the enhancement of natural precipitation. To explain how cloud seeding works. We need to first know about clouds. Clouds are a bunch of water droplets or ice crystals floating in the sky. Water droplets are too small to fall as precipitation, but are large enough to form the clouds we see. These droplets are super coiled meaning they are below freezing but they remain liquid.
Sometimes these droplets are just milling around pushing past each other and not sticking together, a missed connection. Other droplets, bump into each other like commuters on a train during a busy rush hour. Water vapors collide and stick to particles floating in the air. It could be dust, smoke particles or even meteoric debris. Those are known as condensation nuclei.
Cloud seeding produces what we want more or less of rain and snow. A seeding agent is introduced through pyrotechnic flares, attached to an aircraft. Here delivered condensation nuclei encourage more collisions and group huddles by ice-crystals inside the cloud.
Common seeding agents used are: Dry Ice (Solid form of Carbon Dioxide), Silver Iodide or simple salts like Sodium Chloride in geoengineering.
Seeding agents act as additional inch nuclei in the case of Silver Iodide. Its structure is very similar to ice hexagonal which is why experts think ice wants to bond to it. When Silver Iodide is used in a cloud water droplets begin to give up water vapor and shrink. The ice crystals collect this moisture and growing ice crystals bang into other ice crystals. They become larger and heavier until they fall from the cloud. So, why would we even want to do this? Who does it benefit?
How much Cloud Seeding Cost?
Wyoming Water Development Office operates ten sites across the Wind River Range, USA. In round numbers that's been running about $450,000 to operate. There are reports that say, $30 to $215 could be the cost per acre foot of water in a low cost geoengineering scenario and for a high-cost scenario it may be $55 to $430.
Countries use Cloud Seeding the Most
China is the largest cloud seeding geoengineering country in the world. They already started a project named "Sky-River". This cloud seeding program of China was affected by early snowfall at the end of October, 2009. UAE also invests a lot of money in research and development purposes to make rain in the desert. Probably 52 countries are on the list of using cloud seeding. The United States of America and Australia are also one of them who are using cloud seeding programs vastly.   
China launches Weather Control Machines
Cloud Seeding geoengineering processes are now used in a number of countries, including the UK and the US. They have been experimenting with it for decades. Mainstream media has not paid attention to the cloud seeding. Nor, other forms of geoengineering. Now China plans rapid expansion of 'weather modification' efforts. This as recently sounded alarms to the media.
This weather modification geoengineering plan, tries to cover an area more than one and a half times the size of India. You can say that the act is like a move to raise concerns among the country's neighbors. Beijing is aiming for success, by December, 2020 and they announced that this project already employs an estimated 35,000 people.
China spent more than $1.34bn on weather control geoengineering between 2012 and 2017 for tackling the water shortage. China's state council announced that this modification program will be around for half the country by 2025. The aim is to control the rain and snow to an area that is more than 20 times the size of the UK. And, one and a half the size of India. There is a debate in the air about how successful China geoengineering will be at making it rain and snow. The current technology is not cost-effective or simple. It is not possible to turn the rain on and off with the flick of a switch. It's just an effect, to make it longer or shorter.
China UAV
China's first large unmanned aerial vehicle (UAV) for weather modification operation successfully made its debut flight in January 2021 at an airport in China's Gansu province.
Based on China's independently developed Ing Loong-2 UAV, this new vehicle Ganlin-1, meaning "sweet rain" in Chinese geoengineering focuses on artificial precipitation, with aim of conducting weather -modification missions in complex weather conditions.
Ganlin-1 was jointly developed by the Gansu municipal government and several aviation companies. The UAV is capable of long-range atmospheric sounding, air-data acquisition and catalyst seeding for precipitation enhancement. With its own wind measuring system and cloud particle detection system.
It can easily and intuitively observe the high-altitude wind field structure and water vapor field structure. All in real-time thus realizing "detection while operation". As the first of its kind in China, the UAV is also one of the most advanced geoengineering. Among its competitors around the world, said its developers.
Weather Modification in USA
Modification of weather geoengineering is not a new thing for the US govt. After applying the successful modification projects in Operations Popeye. They do more research on Fog modification, Hail suppression, Lighting modification and Hurricane Modification.
Wyoming Cloud Seeding Project
A new industry is born for cloud seeding operations in many states. Cloud seeding has a – summer time project (Warm Season Cloud Seeding) and winter time project (Cold Season Cloud Seeding). As an example, there are winter programs operating in Wyoming now. Wyoming Water Development Office operates ten sites across the Wind River Range.
The Water Development Commission targeted a mission to develop water resources for the benefit of the citizens of Wyoming. They build water infrastructure projects, whether it's dams and reservoirs or water transmissions or supply projects.
Arid climates can always use opportunities to increase the water supply through weather modification. Downstream neighboring states also benefit.
Texas, Alberta, Canada, North Dakota are the example of warm season cloud seeding in North America. But most of the private companies of this industry show interest in cold season cloud seeding. California, Nevada, Utah, Colorado, Wyoming, Idaho and Oregon are the notable for geoengineering cloud seeding operations.
Benefits of Cloud Seeding
Hydro-power companies, these kinds of organizations show their interest in this cloud seeding operation. A hydro-power company named Idaho Power Company is very much interested in having more snowfall during the winter. Produces more runoff in the spring time for hydroelectricity.
Wineries such as ones in Mendoza, Argentina have also used cloud seeding. This to protect their vineyards from damage through hail suppression. Insurance companies in Alberta found cloud seeding projects in order to lessen damage claims they receive.
Cloud Seeding prevents the damage of crops in less rainfall areas. It also makes possible the growth of food crops in many other areas. Water scarcity can be removed by using the benefits of this technology. Unfavorable conditions such as fog and hail in airports can be suppressed.
We can control Weather, but should we?
The weather modification technology geoengineering can be used as a weapon technology in warfare. Operation Popeye is assumed as the first successful application as a weapon by weather modification technology. But the Environmental Modification Convention (ENMOD) bans the weather modification practice in warfare after that secret operation was unveiled.
Chemicals such as Silver iodide, Potassium Iodide etc can play a role in long-term effects on the environment. The process is still too expensive because the chemicals would have to be transported by aircraft or rocket or UAV.
Future of Weather Control
Weather Modification is a part of geoengineering and it is still in the experimental stage. We don't yet know enough about it to actually go out and try it for everyone. The American Meteorological Society released a statement in 2010 saying there is still uncertainty about current cloud seeding techniques. We work to achieve the desired changes in precipitation. Development countries continue to boost funding for more research on these weather control projects. Lasers could also influence weather events which is also experimental program. Future of weather control or geoengineering depends on the purpose of controlling it.
Michio Kaku, a physics professor says that a doomsday plan proposed by a Nobleman.
If the greenhouse effect, spirals out of control. We should put launch rockets with pollutants into the atmosphere to reflect sunlight back into outer space.
We are sorry that this post was not useful for you!
Let us improve this post!
Tell us how we can improve this post?
Add to favorites