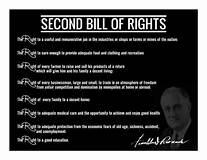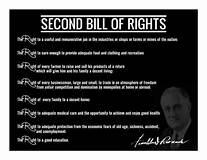 Second Bill of Rights FDR Speech Footage
Second Bill of Rights guaranteed specific rights to:
Employment (right to work) food, clothing and leisure with enough income to support them.
Farmers rights to a fair income
Freedom from unfair competition and monopolies
Housing
Medical care
Social security
Education
This Second Bill of Rights unfulfilled to this day. Who used Polygal on FDR? A drug discovered in 1943 used by Nazi's to cause strokes in the victims is how FDR's human rights Bill, dies. The world's overlords altered history that day in a most profound way.
This is what people wanted most, why many died. Imagine how the country and the world would have done after the war ended with these human rights. The world waited for President Franklin Delano Roosevelt to in act this bill Second Bill of Rights into law. Overlords had different ideas and they changed the course of history.
What was the real cause of death? Was it just a sudden stroke or a crime? Hasn't it been an unfulfilled promise to our allies and the rest of the world? We gather the evidence and make the case. Who has committed similar assassinations on these other occasions, John F. Kennedy, Martin Luther King and Robert F. Kennedy. It does show a pattern. Each time they have altered history and have covered it up. The people deserve reparations.
Hold these overlords to account for the damages from these assassinations and delay in implementation of the Second Bill of Rights. This is an effort toward peace and restorative justice for the people of the USA and the world. Often we have to look back to move forward.
As FDR said, all of these rights spell security. And, after this war is won we must be prepared to move forward, in the implementation of these Second Bill of Rights, to new goals of human happiness and well-being. America's own rightful place in the world depends in large part upon how fully these and similar rights have been carried into practice for all our citizens. For unless, there is security here at home, there cannot be lasting peace in the world.
Had we adopted these promised rights Second Bill of Rights the small miracles they would have brought would have transformed the world for the betterment of all.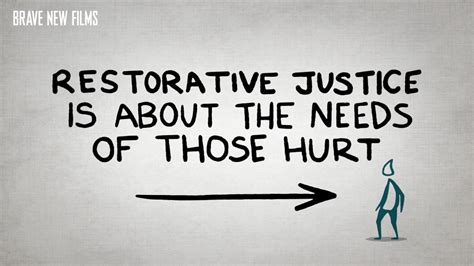 Disclaimer: Podcasts are voluntarily shown on a limited time only for determining its award winning value. Voice broadcasting objections by mail to Wisdomvision LLC Box 3707 Stateline, NV 89449-3707
We are sorry that this post was not useful for you!
Let us improve this post!
Tell us how we can improve this post?
Add to favorites