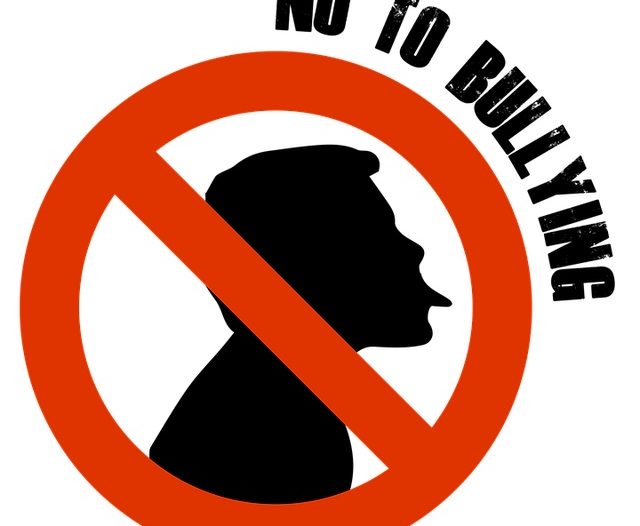 Bullying
Bullying is a situation where victims can be threatened or assaulted verbally or physically by another person. This unwanted behavior is commonly seen among school-aged children that involve a real or perceived power imbalance. Victims of this crime and who bully others may have serious lasting problems. It can cause a person a great deal of harm. It can affect everyone those who are bullied, those who bully, and those who witness bullying. So in this writing, we'll talk about bullying, cyber bullying and different bullying prevention strategies.
Anti-bullying
Anti-bullying measures can help to fight against bullying. This lesson describes the ways parents, schools, communities, and legislatures have helped combat bullying.
Anti-bullying refers to laws, policies, organizations, and movements aimed at the fight against bullying. Bullying is aggressive behavior. It causes a person to feel a real or perceived power imbalance. The victim can feel extreme distress for being bullied. A change is noticeable in sleep and dietary habits. In this type of case, victims at greater risk of committing suicide. This is why prevention of bullying is so important for us. And it is also important to learn bullying prevention strategies and related matters to prevent it.
Types of bullying
Three types of bullying are commonly seen.
Verbal Bullying
Social Bullying
Physical Bullying
1. Verbal Bullying:
Teasing,
Name-calling,
Inappropriate sexual comments,
Taunting and
Threatening to cause harm – These belong to Verbal bullying.
2. Social Bullying:
It is referred to as relational bullying. Involving hurting someone's reputation or relationships. Social bullying includes:
Embarrassing someone in public
Spreading rumors about someone
Telling others not to be gentle
Leaving someone out on purpose could put him in extreme danger.
3. Physical Bullying:
It involves hurting a person's body or possession. Physical bullying includes –
Hitting, kicking, or pinching
Spitting,
Pushing or tripping,
Breaking or snatching someone's things,
Rude hand gestures etc.
Where and When Bullying Happens?
The report says that most of the bullying happens in the school or college building during or after school hours. Sometimes it can happen on roadsides, playgrounds, or the bus. It has been reported too that bullying also can happen traveling to or from schools, in the youth neighborhood, or on the internet. Internet bullying is on the rise these days which is also known as Cyber Bullying. About 20% of students ages 12-18 experienced bullying nationwide. Students ages 12–18 who reported being bullied said they thought the reasons were –
Those who can bully had the ability to influence other students' perception of them (56%).
They had a more social influence (50%).
They were physically stronger or larger than victims. (40%).
They had more money (31%).
Why people bully others?
To understand bullying, we must first find out why do kids bully others? The reasons behind bullying are lack of impulse control and anger management issues. In fact, understanding why specific kids are the first target of bullies requires moving past the usual assumptions. Here is an overview of the top reasons why kids bully others.
Power
This bullying act is more common in a teenager's behavior. They like to think of themselves as a stronger person than others or want to pose as a superhero within the group. The urge to express one's power is the start where bullying begins. They want to be in control or have power in their pockets. They only interact with others when it is on their terms. Anyone who doesn't act like them could be bullied. Physically strong students or teenagers also may resort to bullying because they can easily take advantage of weak or smaller students. Sometimes they attack verbally others and victims do not dare to say anything. This is what makes them more courageous to bully. Sometimes, kids bully each other in an attempt to eliminate the competition on the team.
Popularity
Sometimes bullying can be a manifestation of social status. Popular kids often try to make fun of kids who are less popular with perpetuating relational aggression. This popularity also can lead kids to spread rumors and gossip, engage in shaming others. Some kids or teenagers love to gain some social power so they climb the social ladder at school and be popular. They involve themselves in sexual bullying or Cyber bullying to get attention. Sometimes they do it to diminish the social status of others.
Problems
Abusive behavior from family and parents can be served as a reason. These kids are molded in aggression and violence. Sibling bullies are also a cause to create bully in school. When an older brother or sister taunts and torments a younger sibling, the younger one may feel a sense of powerlessness. To regain that feeling of power, these kids then bully others sometimes even emulating the older sibling.
Payback
A tendency is found in some teens who have victims of bullying to look for ways to retaliate or to seek revenge. They are looking for relief and vindication. They are looking for an opportunity to bully others and want to show them what they experienced. These kids target weaker or more vulnerable people and place them.
Pleasure
It is unbelievable to hear but true that some kids take bullying as entertainment. And It should count as a serious issue and proper counseling should provide to them. They do it add some excitement and drama to their life. Lack of attention and supervision from parents is the main reason behind it. They hurt other people's feelings. This may lead them to do big crimes which are not expected.
Cyberbully
Teenagers of this age are much more advanced than in any other era. They are now more active on the internet more than ever. Everybody uses their smartphones, tablets, and computers for communication, researching material, trying to socialize with friends and family members. They love to text and use social media. But just like any other social activity, there is an opportunity that remains for bullying.
Definition:
If any person tries to bully others using electronic communication, typically by sending messages of an intimidating or threatening nature is called cyberbully. It is a form of bullying and harassment also known as online bullying. Typically, this type of bullying involves teenagers and teens. But the report says that an alarming number of adult experience is also noticeable in cyber bullying and public shaming as well. More kids are now cyber bullied than verbal or physically bullied.
There is some way cyber bullying is done. Those are – harassment, impersonation, inappropriate photographs, website creation, video shaming.
Impacts of bullying
Bullying is a serious threat to the teen's world. 20% of high school students are affected by bullying according to the Center for Disease Control and Prevention (CDC), 16% of them are also cyber bullied. It can have negative consequences (short-term and long-term) for both the victim and the bully. It should be noted that both of them deserve psychological support.
Short-term effects of bullying for the victim
UCLA, who studied over 2,300 students in eleven middle schools in Los Angeles found that a high level of bullying was associated with lower grades across three years of middle school. Those who have the worse academic record, urge to bully weaker students to be a popular figure.
Social Isolation, feelings of shame, sleep disturbance, low self-esteem, changes in eating habits, higher risk of illness, school avoidance, symptoms of anxiety, symptoms of depression, and poor school performance are short-term effects of bullying.
Long-term effects of bullying for the victim
Victims can stave off some of the potential long-term consequences of bullying with immediate and proper mental health treatment. Without intervention, however, kids are at risk for the following:
Increased risk of suicidal thoughts, suicide plans, and suicidal attempts.
Difficulty establishing trusting, reciprocal friendships and relationships.
Anxiety, post-traumatic stress disorders, and chronic depression.
Self-destructive behavior, including self-harm and many more.
Bullying and the Law
Physical or verbal assault of nature is always wrong. Experts are always working on anti-bullying laws in the USA. Many policies have been enacted in the US to fight against bullying. In this article, we are here to look upon some prevention strategies. So, it can be applied by someone who is being bullied or he may be known by someone.
Specifically, no federal law for bullying is declared. In some cases, when bullying is based on race or ethnicity, color, national origin, sex, disability, or religion*, bullying overlaps with harassment, and schools are legally obligated to address it. You should read more about when bullying overlaps with harassment and how to report it to the U.S. Department of Education's Office for Civil Rights and U.S. Department of Justice's Civil Rights Division See also in Federal Laws.
State Anti-bullying Laws
All 50 states have anti-bullying laws now. Students have now the strongest protections for these laws. And they can help put an immediate stop to the bullying. So, what do you need to report for getting facilities for using state anti-bullying laws? This state anti-bullying law requires a school to report, document, investigate bullying within a specific number of days and requires the school to take action to stop it. They can offer services like counseling to the victim and the bully.
How to prevent bullying
Bullying at school can have serious consequences. It negatively affects the school environment. Bullying can also impact a student's learning and life. Maybe, It is not possible to stop completely, but few steps can be will gradually relax the alarming situations.
How schools can stop and prevent bullying?
There are some best practices supposed to do to preventing or defend bullying. It is not simple though but not impossible if everyone takes part in and plays their exact roles.
Disciplining kids who bully others.
Authority should counseling or providing other services for kids who bully others.
Providing training for teachers and staff on what bullying behavior looks like and how to respond fast.
They should do supervision in school common areas (hallways, cafeterias, and playgrounds, etc.)
Providing simple and clear instruction for students on expected behaviors in the school zone.
What to do if my child is bullied
It is hard to know what action you should take if your child is bullied. First, try to find out what happened and what is the reason behind it? So you can see what laws might apply. You can also make a complaint to the school in an email or official letter. Try to document the impact on your child after the incident. Help the school authorities how bullying is affecting your child's education. Give your kids some tips on how to defend themselves against bullies at school. Try to do best which is good to protect your child's rights.
Remove Cyberbully
Always remember cyber bullying involves using social platforms, smartphones, texts, and online apps as tools and weapons. Modern technologies are not a problem. It occurs because of the choices users make. It is not a good idea to restrict a child's digital access because they love to explore the digital world. And for doing that they may drop themselves in more danger.
So, Instead of controlling your child's life or their online access, focus your efforts – how you educate your child about the risk of cyber bullying. Talk to them and try to learn more about their feelings online. Tell them how to select smart choices and how to report cyberbullies if it occurs. Keeping an open dialogue with your kids about everything (cyber bullying included) is the most effective way to deal with any kind of issue.
Also read: Racism in USA
We are sorry that this post was not useful for you!
Let us improve this post!
Tell us how we can improve this post?
Add to favorites