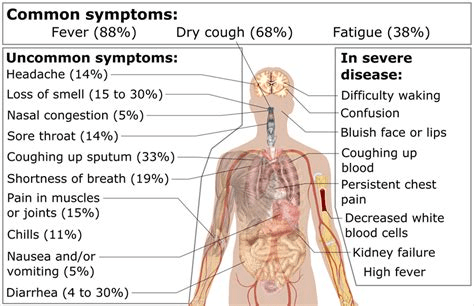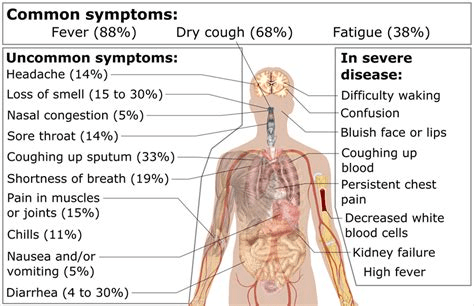 What is COVID-19?
SARS-CoV-2 (Severe Acute Respiratory Syndrome Coronavirus 2), belongs to the family of coronaviruses, named for the crown like spikes on their surfaces. SARS CoV-2 can cause COVID-19, a contagious viral infection that attacks primarily your throat and lungs. Everyone simply calls coronavirus.
SARS-CoV-2
What is Vascular Disease?
Vascular system, also known as the circulatory system. Is formed from the vessels that carry blood and lymph through the body. The arteries and veins carry blood throughout the body, delivering oxygen and nutrients to the body tissues and removing tissue waste. The lymph vessels carry a clear, colorless fluid containing water and blood cells which is called lymphatic fluid. The lymphatic system helps protect and maintain the fluid environment of the body by filtering and draining lymph faraway from each region of the body.  
Vascular System   
So, the system of vascular is the human body's network of blood vessels. These are arteries, veins and capillaries included in the blood circulatory system. Oxygen -rich blood carried by arteries from heart to tissues and organs and the opposite happens in the case of veins. It carries the blood and waste products back to heart. The tiny blood vessels and capillaries connect small arteries to small veins. Capillaries have thin and leaky walls and these are allowed to exchange materials between blood and tissues.
Vascular Diseases are actually common and can be serious conditions that affect the vascular system. We are trying to mention here some types of conditions that may give you a clear idea about vascular diseases.
Photo: Aneurysm – a bulge or "ballooning" in the artery wall.
Atherosclerosis is a disease in which plaque builds up inside your arteries. Plaque is made up of fat, cholesterol, calcium, and other substances found in the blood.
Blood clots, include deep vein thrombosis and embolism. Coronary artery disease and arteria carotis disease are diseases that involve the narrowing or blockage of an artery. The cause is usually a buildup of plaque.
Raynaud's disease – a disorder that causes the blood vessels to narrow once you are cold or feeling stressed. Stroke – a serious condition that happens when blood flow to your brain stops. Varicose veins – swollen, twisted veins that you simply can see slightly below the skin. Vasculitis – inflammation of the blood vessels.
What is a Respiratory System?
In addition to circulating blood and lymph throughout the body, the vascular system functions as a crucial component of other body systems. Respiratory system is one of them where blood flows through the capillaries in the lungs.
Photo: Respiratory System
Respiratory system is a network of organs and tissues that help us to breathe. The system includes blood vessels, airways and lungs. The muscles that power the lungs are included in the respiratory system. All of these parts work together to carry oxygen throughout the body and clean out the waste gases like carbon dioxide.
Respiratory system has a lot of functions including inhale (breathe in) and exhale (breath out). This system allows people to talk and to smell and deliver oxygen to the cells in the body. It brings air to the body temperature and moisturizes it and that helps to control humidity level as body needs. It removes waste gases and carbon dioxide while people exhale and protect airways from harmful substances and irritants.
How does COVID-19 affect your body?
The coronavirus must infect living cells in order to reproduce. Inside the virus, genetic material contains information to make more copies of itself. A protein shell provides a hard protective enclosure for the genetic material as the virus travels between the people it infects. An outer envelope allows the virus to infect cells by merging with the cell's outer membrane. Projecting from the envelope are spikes of protein molecules. Both a typical influenza virus and the new coronavirus use their spikes like a key to get inside a cell in the body, where it takes over the cells' internal machinery, repurposing it to build the components of new viruses.
When an infected person talks, coughs or sneezes, droplets carrying the virus may land in other people's mouth or nose and then move into their lungs. Once inside their body, the virus comes in contact with cells in the throat, nose or lungs. One spike on the virus inserts into a receptor molecule on a healthy cell membrane like a key in a lock. This action allows the virus to get inside the cell. A typical flu virus would travel inside a sack made from cell membrane to the cell's nucleus that houses all its genetic material.
Read about the vaccine of covid-19
Ribosome
The coronavirus, on the other hand, doesn't need to enter the host cell's nucleus. It can directly access parts of the host cell, called Ribosomes. Ribosomes use genetic information from the virus to make viral proteins, such as the spikes on the virus's surface. A packaging structure in the cell then carries the spikes in vesicles, which merge with the cell's outer layer, the cell membrane. All the parts needed to create a new virus gather just beneath the cell's membrane. Then a new virus begins to butt off from the cell's membrane.
COVID-19 affects Your Lungs
When you need to breathe, air passes in through your mouth and nose and down your airways. Inside your lungs, the airways end in clusters of air-filled sacs. Tiny blood vessels surrounded those air sacs. Here, oxygen from your lungs passes into your bloodstream to urge tissues throughout your body. Carbon dioxide is breathed out. COVID-19 may be a disease, caused by an epidemic called SARS-CoV-2. This virus infects cells along your airways by attaching to ACE2 and other molecules on those cells.
 And, it uses ACE2 as a door to get inside of the cells and make more copies of itself. The virus and your immune system's reaction to it, inflammation damages the air sacs, causing them to scar and stiffen or fill with fluid. This blocks some oxygen from passing from your lungs into your bloodstream. As blood oxygen levels fall, you'll feel in need of breath.
In severe cases, a ventilator or other support may be needed. Inflammation helps our bodies fight infection, but in some people with COVID-19, it seems to go into overdrive. Researchers think this may be due to the fact that the virus latches on to the ACE2 molecule in order to get into cells. ACE2 helps reduce inflammation, and this effect is lost when the virus occupies it. The result is that inflammation can go awry.
NHLBI-funded research over decades has helped us understand ACE2. Its role in inflammation and how it is hijacked by the virus. NHLBI is also supporting new studies, including clinical trials, focused on developing safe and effective treatments for people infected with SARS-CoV-2. People with chronic lung, heart or blood diseases may be at higher risk of severe illness from COVID-19.
COVID-19 affects your heart
The heart, is a muscle that needs oxygen to function. It pumps oxygen-rich blood from lungs to tissues throughout the body so that they can function. The SARS-CoV-2 virus most commonly affects the lungs, but it can also lead to serious heart problems. COVID-19 can damage the lungs, preventing enough oxygen from reaching the guts muscle. As a result, this may injure the heart tissue and make it work harder to get oxygen to other tissues.
In addition, the human body responds to the virus by creating inflammation. Inflammation helps fight infection, but in some people with COVID-19, it seems to go into overdrive. The inflammation may damage the heart muscle or disrupt the electrical signals that help it beat properly. This could reduce its pumping ability or cause an abnormal cardiac rhythm called an arrhythmia or make the existing arrhythmia worse. The virus may also infect the heart's cells. Researchers are working to understand if and how much this contributes to the heart damage in people with COVID-19. Some people seriously ill with COVID-19 form many small blood clots throughout their body, including their heart, which can also cause damage. Researchers think that inflammation may, in part, trigger the clots. People who have high blood pressure, diabetes, or obesity are more likely to have problems with their heart from COVID-19.
COVID-19 affects your blood
In a healthy body, blood vessels carry oxygen-rich blood to organs throughout the body. When a blood vessel is injured, a blood clot helps repair the leak and prevents bleeding. Infection or damage to the inner lining of the blood vessel can also trigger clotting. While the coronavirus can cause serious lung disease, it can also affect many other parts of the body.
Some people with COVID-19 develop abnormal blood clots, including lots of tiny clots in the smallest blood vessels. The clots may form in multiple places throughout the body including the lungs. This unusual clotting, one of many mysteries associated with the disease, may cause different complications, from organ damage to heart attack and stroke.
People who already have damage to the blood vessels from diabetes or high blood pressure may be at higher risk of developing blood clots. If they are infected with the virus. Researchers think the clotting may be triggered by the high levels of inflammation caused by the SARS-CoV-2 infection. The high inflammation levels can damage multiple organs and result in severe disease. In children and teens, this is called Multisystem Inflammatory Syndrome. And, it can particularly affect the heart.
Respiratory and Cardiovascular Challenges
Oftentimes associating sepsis with a bacterial infection but a viral infection certainly leads to sepsis and doctors see the same progression where people have an infection. Most people fight that infection and have mild symptoms but some patients progress on and deteriorate and have severe illness and even critical illness. So, what do we know about sepsis and that correlation with these viral diseases? COVID-19 affects the lungs.
The infection starts in the lungs damaging the alveoli as neutrophils and other immune molecules respond to the infection releasing cytokines and other mediators to destroy the infection. But this also damages protective mechanisms like membrane walls and surfactant keeping the alveoli open. The infection can then spread into the bloodstream triggering a systemic immune response. This cytokine storm goes throughout the body through bloodstream damaging capillary membrane which leads to leaking fluid and chemicals into the interstitium. This leaking fluid surrounding the alveoli along with the already damaged alveoli by damaged surfactant and cell membranes leads to widespread collapse of alveoli or called atelectasis.
An X-ray demonstrated by American Nurses Association in respiratory pathophysiology shows widespread atelectasis. Looks like a ground glass appearance or white out on the x-ray and this is symptoms of acute respiratory distress syndrome.
Bloodstream with Covid
So, what is happening in the bloodstream also is these cytokines as they release through the bloodstream, they are damaging the cell membrane and the body wants to heal itself by forming platelets and thrombosis along the membrane trying to heal but this thrombus blocks blood flow and causes a state of hypoperfusion. This hypoperfusion decreases the oxygen and blood getting to tissue and organs leading to organ failure and even organ death. This shyper coagulability state manifested in again covered toes where you see microvascular thrombosis of the toes clothing catheter or if the patient is on continuous renal replacement what you might find is that the filter is clotting off much quicker than you normally would.
You also see the risk of MRI and strokes in these patients. Doctors put these patients not on prophylactic anticoagulant coagulation but they may be starting at a much higher level of anticoagulation. Using low molecular weight heparin helps to prevent this deadly disease.
Bacterial sepsis is actually different from viral sepsis especially COVID-19. A sepsis bundle well recognized and implemented throughout many of our hospitals treating bacterial sepsis. The difference is they probably won't be giving broad spectrum antibiotics because it's a viral illness.
If you strongly suspect a bacterial component as well as a viral component, do the blood cultures and give broad spectrum antibiotics and then de-escalate those antibiotics when you get the cultures back. The big difference between bacterial sepsis and COVID 19 sepsis is the use of a large fluid bolus for the patient. COVID-19 patients are very susceptible to too much fluid. Giving them aggressive fluid resuscitation is not recommended.
Optimal Fluid Management
Giving a patient too little fluid causes hypoperfusion and cell death as well as organ dysfunction but also if you give too much fluid then you are going to also cause damage to organs. We know that this leads to organ aedemia, especially pulmonary edema in these cases. So, we want to be in that optimal fluid status in the middle, but how to predict how a patient is going to respond to fluid? The National Institute for Health has a set of guidelines for treating COVID-19. They recommend using dynamic parameters skin temperature capillary refill and serial lactates over the use of static parameters like CVP or Central Venous OXygen saturation to determine fluid responsiveness.
We should all take steps to help protect ourselves and others from infection by washing hands often, avoiding crowded places, wearing a mask and staying at least 6 feet away from other people.
We are sorry that this post was not useful for you!
Let us improve this post!
Tell us how we can improve this post?
Add to favorites