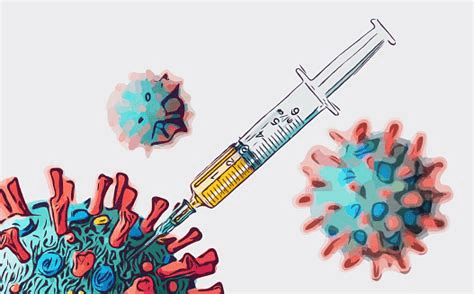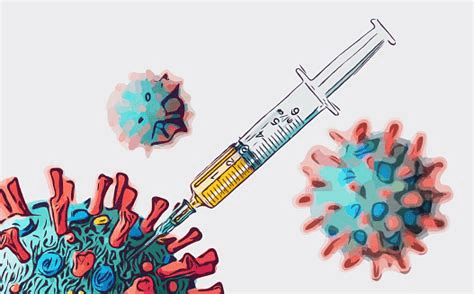 What is a Vaccine?
History of Vaccines
Types of Vaccines
Inactivated vaccines

Subunit, recombinant, polysaccharide and conjugate vaccines
Toxoid vaccines
mRNA and Vector-based Vaccines

How Vaccines work?
Who makes Vaccines?
Making Vaccine is Tough
Cost of Vaccines
Good and Bad Information about Vaccines
Anti-Vaccine Movement
Vaccines and the New World
Future of the Vaccine
Good vaccines and vaccinations are controversial from the start. The idea is to limit the spread of infectious diseases throughout the population and to protect those people who don't have the option of getting vaccinated. However, people cling to the notion that vaccines are harmful and anti-vac sentiment persists. The organism of the human body is complex, not so easy. Doctors and physicians have had to go through a lot of trouble to diagnose and cure diseases of that ancient time. Now, medical science is making antidotes and vaccines for various diseases to disinfect epidemics.
What is a Vaccine?
Vaccine is a suspension of killed or weakened or fragmented microorganisms or antibodies or toxins or lymphocytes and the purpose of making it is to eliminate or prevent the disease. It contains the same germs that cause disease. But these germs have been processed, either killed or weakened to the point that they have no power to make you sick.

Photo: Corona Vaccine

History of Vaccines

As the world grapples with the spread of COVID -19, science hopes to develop a vaccine. But it already takes at least 18-20 months to develop. Coincidentally, it was another ancient pandemic that led to the creation of the first vaccine. One of the most severe viral diseases known to humankind is smallpox. Even into the 18th century, half a million Europeans died of smallpox every year, and even into the 20th century, it was still claiming 300 – 500 million lives. Tens of thousands of children also died in the United States each year from diseases like whooping cough, diphtheria, and polio. Some people who caught the disease survived and those people were now immune to the disease.

By the Middle Ages, the Chinese had developed a technique to manufacture immunity. They collected scabs from an individual with a mild case of smallpox and allowed them to dry ground them up into a powder and cotton packed material into a pipe and pop the whole concoction into an uninfected person's nose. This process is called INSUFFLATION and this is the first documented use of INOCULATION which is a deliberate infection for the purpose of developing immunity.
In the 18th century, this practice was introduced to Europe and the practice became known as VARIOLATION in England, in honor of the scientific name for smallpox VARIOLA. Dr. Edward Jenner, a physician in England in the 18th century, knew about the practice of variolation. He also knew something else which was pretty widely known in Europe at the time but was relegated to the status of folklore or an old wives tale. And, sometimes cows would contract a disease similar to smallpox. This disease was called cowpox but it was much milder. Cows didn't die from it and it was also common knowledge that mild maids who worked with cows sometimes acquired cowpox and these milkmaids were then immune to human smallpox.
In 1798, Jenner seized the opportunity to inoculate a handful of friends and neighbors with cowpox. He again variolated them with smallpox and subsequently he finds that not a single one of them shows any sign of having been exposed to smallpox. Jenner coins a scientific term for cowpox and he calls it Variola Vaccinia. This procedure is known as vaccination. People kept vaccinating and in 1980 the World Health Organization declared smallpox eradicated.
Types of Vaccines
There are several kinds of vaccines currently on the market and the type of vaccine you receive depends on the disease and health status. In this article, we will discuss different kinds of vaccines, as well as new vaccines currently in development. Each of the various sorts of vaccines helps to show your body to acknowledge and answer invading pathogens to stop you from getting sick.
There are some factors to consider when vaccines are in the development process.
1. How the immune system responds to germ
2. Who needs to be vaccinated against the germ?
3. Take the help of the best technology to create the vaccine
Based on considering these factors, scientists and pharmaceutical organizations decide which type of vaccine they will make. There are four main types of vaccines we find to discuss:
1. Live-attenuated vaccines
2. Inactivated vaccines
3. Subunit, recombinant, polysaccharide and conjugate vaccines
4. Toxoid vaccines

Photo: Types of Vaccines
Live-attenuated vaccines
Live attenuated vaccines are the closest to a natural infection. They contain a weakened version of a living virus or bacteria. These types of vaccines teach the immune system what the infection might look like without causing a severe illness. These vaccines have the ability to give lifetime protection against germ and the disease it causes. But, because these vaccines contain living pathogens, they can't tend to people with weak immune systems. There is a temperature warning for these kinds of vaccines because they have limited access to refrigerators and they always need to be kept cool. The MMR (measles, mumps and rubella), rotavirus, smallpox, yellow fever and chickenpox vaccines are examples of live attenuated vaccines.
Inactivated Vaccines
Hepatitis A, Flu, Polio and Rabies – protecting from these diseases, inactivated vaccines are referred to use. Inactivated vaccines contain an inactivated or dead version of a virus or bacteria. They are not as similar to real infection as live attenuated vaccines. So, often people need multiple doses of this kind of vaccine to maintain immunity. These are safer for people who are immunocompromised.
Subunit, recombinant, polysaccharide and conjugate vaccines
Subunit vaccines contain only parts of an epidemic or bacteria rather than an entire pathogen. This lets your immune system directly receive the important antigen of the pathogen and tends to have fewer side effects than inactivated or live attenuated vaccines. Whooping cough or pertussis component of the Tdap vaccine is a subunit vaccine. There is a limitation for these vaccines and the limitation is – patients may need to take booster shots to get ongoing protection against disease.
Hib (Haemophilus influenzae type b) disease, Hepatitis B, HPV (Human papillomavirus), Whooping cough, Pneumococcal and Meningococcal disease and Shingles are the target of subunit vaccines.
Toxoid Vaccines
Toxin is used for toxoid vaccines which is basically a harmful product made by a germ and it causes disease. The purpose of this process is to create immunity to the parts of the germ. Then it causes a disease instead of a germ itself. So, the immune response will be targeted to the toxin inseam of the whole germ.
Diphtheria and Tetanus are examples of diseases where we need to use toxoid vaccines to protect us.


Photo: SARS-CoV-2


mRNA and Vector-based Vaccines
Some new kinds of vaccines are being developed, including mRNA and vector-based vaccines. These use cells' own machinery to produce antigens for certain pathogens. As of October 2020, the National Institute of Allergy and Infectious Disease and the Pharmaceutical companies Moderna and Pfizer already conducted the first large-scale Phase 3 clinical trial of an mRNA vaccine against SARS-CoV-2, the virus that causes COVID-19. These new types of vaccines may lead to safer and easier to produce vaccines against disease in the future.
Broadly speaking there are two main sorts of vaccines. The first is a preventive vaccine like a flu shot or a measles vaccine. It can prevent a disease you might get in the future. The second is a therapeutic vaccine that is given to people after the infection occurs. It stimulates your immune system to fight back.
No matter what type of vaccine is used, they all have the same goal – teaching the immune system to recognize and respond to bacteria and viruses. So, it can fight off potential infections in the future.


How Vaccines Work?
After an infection, the human immune system remembers the threat in particular by producing antibodies. These are proteins that circulate within the blood and throughout the body, they quickly recognize and disable the invader upon contact thereby preventing or minimizing illness. This is why we usually do not get sick with an equivalent bug twice. This is the immune system of the human body. Vaccine, mimic this process, encouraging the immune system to make antibodies without is having to go through the illness.


Photo: COVID-19 Vaccine

How vaccines work against COVID-19 is now one of the hot questions in social platforms. Some of the leading SARS COV2 vaccine candidates are mRNA vaccines based on incorporating the genetic blueprint for the key spike protein on the virus surface into a formula that when injected into humans instructs own cells to make the spike protein. In turn, the body then makes antibodies against the spike protein and that protect us against virus infection. This strategy is faster than more traditional approaches which often involve generating weakened or inactive forms of a live virus or making large amounts of the spike protein to determine whether they can prompt an antibody response.
Once a potential vaccine is discovered, a variety of checkpoints exist before they are often administered to people. First are pre-clinical tests which involve experiments in a laboratory and with animals. Scientists must make sure the vaccine candidate isn't only effective but also safe. For example, an antibody response to an imperfect vaccine could under extremely rare circumstances find you increasing the danger of becoming infected. When the potential vaccine achieves the necessary pre-clinical results, clinical trials can begin in a small group of people.
As the vaccine candidate advances it's tested on increasing numbers of individuals with scientists and doctors closely monitoring safety, efficacy and dosing. Upon successful completion of clinical trials, the vaccine candidate must be reviewed and approved by regulatory agencies such as the FDA before large-scale manufacturing and distribution are underway and the licensed vaccine is administered widely. This is the reason why vaccines are called such powerful medicine.
Who makes vaccines?
"Vaccines have been one of the greatest public health success stories the world has seen. After clean water vaccines have saved more lives over the last century than any other intervention," said Mike Nally, Chief Marketing Officer from Merck. Historically vaccines were produced at a low price and sold at a low-profit margin. They were so low that a lot of companies stopped producing them within the 1960's more than two dozen companies produced vaccines. Those two dozen companies dwindled to just a handful after Novartis sold its vaccine business to GlaxoSmithKline in 2014.
There are other players in the space but the four big drug companies that now dominate the market are Pfizer, Merck, Sanofi Pasteur and GlaxoSmithKline. Pfizer had vaccine sales of just over $6.3 billion dollars in 2018 and overall revenue with the company in 2018 was more than $53.6 billion dollars. Viagra is the best-known product of Pfizer and Lipitor but the company's best-selling product in terms of sales is a vaccine called Prevnar 13. Prevnar 13 protects you against pneumonia and meningitis. In 2014, the U.S CDC (Center for Disease Control and Prevention) recommended that adults 65 and older get immunized. That sent profits soaring, Prevnar made 5.8 billion dollars in 2018 making it Pfizer's top selling products.

Photo: Prevnar 13

The second is Merck. In 2018, Merch had vaccine sales of over $7.2 billion dollars and total revenue is $42.3 billion dollars. Gardasil is Merck's top selling vaccine which fights HPV, the most common sexually transmitted infection in the United States. It can sometimes cause cancer. The third vaccine maker is French drug maker Sanofi. Its vaccine division Sanofi Pasteur's two top selling vaccines are a polio vaccine for emerging economies and a seasonal flu shot. Total vaccines were almost $5.9 billion dollars and the total revenue of this company is $39.8 billion dollars. And the fourth is GlaxoSmithKline, which sold 770 million doses of vaccines in 2018 around the world. Their vaccine revenue is $7.5 billion and the total revenue of the company is $39.1 billion dollars in 2018. GlaxoSmithKline and Pfizer always try to secure their vaccine divisions.
Making Vaccines is Tough
People get sick and take a drug to help them get better. Healthy people take a vaccine to protect them from getting sick in the first place. A vaccine works by triggering the body's immune system to fight disease. Molecules from pathogens are injected into the body. The immune system recognizes the hostile intruder produces antibodies and remembers them for the future.
Dr. John Shiver, Global Head of Research and Development from Sanofi Pasteur said that there is an enormous risk of investment with vaccines that generally goes beyond that for a drug. The cost of overall developments verses a typical vaccine is generally over a billion dollars or Euros to develop. The lead time to build or establish a manufacturing facility that can make vaccine products is usually at least three years. It could be as long as five years. Compared to a drug, a vaccine is tough to make. To start the vaccine manufacturing and research process is an extraordinarily complex process. When you start back in basic research, scientists of these organizations or companies are really trying to understand those underlying mechanisms of protection and are really trying to decipher what the best approach is for a vaccine.

The vaccine process starts in the lab where researchers gather data and test for safety. Clinical development is a three-phase process where trials were conducted in the lab on animals and later with large groups of people. Live vaccines are difficult to manufacture and closely regulated by the FDA for quality control. Safeguards are put in place to protect children and adults during testing. Following clinical trials, the vaccine moves to the manufacturing stage.
Early 1990's Merck's HPV research program began. The vaccine they developed, Gardasil was approved in 2006 but it wasn't until 2018 that the FDA approved Gardasil 9 for men and women between 27 and 45 years of age. "The original HPV program was a quadrivalent vaccine where we actually studied the four most common strains of HPV. Over time we've evolved that work into a nine-valent program," added Mike Nally, Chief Marketing Officer from Merck. Since 2006 more than 300 million doses of Gardasil and Gardasil. Nine have been distributed worldwide with nearly 14 million people in the US including teens infected with HPV every year. That is good news for today's kids, right?
Cost of Vaccines
Vaccines just like the flu shot often deal in high volume and low margins. But there are a couple of big factors that have actually been driving the worth of vaccines higher in recent years. Selling a vaccine-like Shingrix for shingles or Gardasil is where a company can hit much higher margins. Gardasil 9 cost between 400 and 500 dollars for a three-dose vaccination series and Gardasil 9 had sales of $15 billion in 2018. With the patent not expiring until 2028 in the USA, It could reach billions more; according to analysts. The cost of vaccines can also increase due to upgrades to older vaccines. In 2001, the MMR vaccine made by Merck sold for $28 dollars a dose.
The 2019 version of the same vaccine sold for $75 dollars a dose. A separate MMR vaccine also includes chickenpox sells for over $200 dollars and like most vaccines; the MMR requires multiple doses that can significantly increase the costs. Patents actually don't play nearly as big a role as we might think when it comes to vaccination pricing. With drugs patent protection is everything. When a product like Viagra or Lipitor loses patent protection within the U.S. sales can decline as much as 70 or 80 percent the following quarter. Vaccines are very different. Vaccines can have as many as 15 to 20 components that present complex technical challenges and need multiple patents. They also require large scale manufacturing facilities with the power to supply vaccines in large volume.
Good and Bad Information about Vaccine
Civilization is improving with more and more of the population having access to computers and the internet. When they type in vaccinations, there are some websites to pop-up in front of them and show various kinds of information about vaccinations and the effects. Generally people don't like to tie their children's welfare to somebody else's income.
Anti-Vaccine Movement
Every year, 85 percent of the world's children receive vaccines to guard them against tuberculosis, polio and measles. Despite this, more than 3 million people die from vaccine-preventable deaths each year. Even in the U.S., about 100,000 young children have not received vaccinations for any of the 14 diseases that were recommended. In the U.S, the government provides free vaccinations but some families may lack access to health clinics or don't understand their importance.
People's immune systems could get sick if they receive a vaccination. And a few are intentionally not vaccinating their children. In fact, parents in 17 states could opt out of vaccinating their kids for personal/private or philosophical reasons. Over the past decade, the number of Americans who consider vaccines, for things like polio and measles to be vital to public health, has fallen by 10 percent. Reported cases of measles are up more than 30 percent worldwide since 2016. And as of May 2018, there are over 700 cases of measles from 23 states. The largest number of cases reported in the U.S. since measles was eliminated in 2000.
Photo: ANTI-VACCINE PAMPHLET FOR ORTHODOX JEWS
In April, New York City Mayor Bill de Blasio ordered mandatory vaccinations for more than 250 people. Most members of an ultra-orthodox Jewish community contracted the disease. Some people in the community chose not to vaccinate their children after they were targeted by anti-vaccination groups. Dr. Joseph Kaplovitz, a doctor and Borough Park, Brooklyn said vaccination rates in the ultra-orthodox community dropped after anti-vaccination pamphlets were distributed in the community. Those pamphlets say that vaccines are made from ingredients that include human cells from aborted fetuses, pig blood, rabbit brain and monkey kidney. Even more alarming health officials have condemned measles parties where parents are gathering unvaccinated children with kids suffering from the measles in order to infect them.
They don't want to understand that a kid with measles can have a complication of pneumonia. They don't understand that there is something called encephalitis with measles that could cause brain damage. It has been seen that these diseases, that humankind already have eradicated now are starting to make a comeback. Limiting an outbreak from a vaccine-preventable disease requires herd immunity. Basically, if enough people are vaccinated the bugs can't catch hold and spread through the community protecting those who are unable to get vaccinated.
Merck is the sole supplier of the measles vaccine in the U.S. The company said that they increased the production of vaccines in the U.S. to meet an uptick in demand. U.S. sales of MMR and chickenpox vaccines rose around 10 percent to $343 million dollars in the first quarter of 2019. Much of the increase came from sales to private clinics which pay more than the government for vaccines. One time-consuming and costly element is tracking the infected person and every person they came into contact with.

A measles outbreak in Washington State in January 2019 prompted that governor to declare a state of emergency of 74 cases reported, 60 people who contracted the disease were not vaccinated. An NBC report shows that the Measles outbreak in South-Western Washington rises to 50 cases. State and local health departments spent more than $1.6 million dollars to quarantine and treat the sick. And it's not just the public health department that racks up multi-million-dollar bills. In 2017, an unvaccinated 6-year old boy in Oregon nearly died from Tetanus.
The cost of his care was almost $1 million, according to a CDC report. He cut his head while playing on his family farm and got tetanus. After 57 days in the hospital, he was transferred to a rehabilitation center for 17 days. The hospital bill was $811.929, excluding the cost of air transportation, inpatient rehab and follow up costs. That was the first case of tetanus in Oregon in 30 years.
Despite the success at eradicating smallpox and combating other diseases, vaccination has been met with skepticism and resistance from the very beginning. There are some religious objections. There is resistance to deliberately infecting healthy people but with vaccination, there is now the added consideration that we are using animal materials. Some consider it unclean and others consider it inhumane. There are also risks that the procedure is transmitting other diseases; this was actually a big risk at the time. Another aspect of the controversy that began even before Jenner's time with the early practice of variolation and still continues today is the tug-of-war between mandatory vaccinations and personal liberties.
The problem is that some people can't be vaccinated because their immune system is not healthy enough. These immunocompromised people include people with disorders of the immune system or very old people or newborn infants who rely on herd immunity to protect them from the disease. In modern times our generation doesn't remember how devastating the effects of these infectious diseases were. We never experienced smallpox or measles or the mumps or rubella.
The fear of the harmful effects of vaccines sometimes feels more immediate than the harmful effects of the diseases themselves. Smallpox scourge on humanity for millennia but there was a glimmer of hope. Although millions of people succumb to the virus, some people who caught the virus survived and those people were now immune to the disease. We are still advocating strongly for vaccination as a public health measure.
So, the question is- how can the general public know the difference between good information and bad information? Good science really rests on two foundations. One is that the science is published in a good reputable journal, meaning that the data or information is reviewed by peers and secondly and most importantly is that the data be reproducible.
Vaccines and the New World
Globally some countries are making big gains. Vaccination rates in Australia climbed after the government instituted a policy depriving families of a child benefit payment if their children were not vaccinated. Cervical cancer there might be eliminated within the next 20 years. Thanks to vaccination efforts targeting the HPV infection. The poor countries with severely underfunded health budgets, external donors and governments often provide critical funding for vaccine programs.
The Bill and Melinda Gates Foundation donated quite 10 billion dollars to assist organizations with the aim to extend access to immunization. Bill Gates says the gamble is paying off on a couple of different levels. The pharmaceutical industry has neglected disease in poor countries and has invested insufficient in research and development in those areas. There are about 37 million people living with HIV in 2019 and nearly one million people die from the disease every year.
Two-thirds of people living with HIV reside in sub-Saharan Africa. A lot of massive Pharma companies have dropped out of HIV vaccine research. It's not a surprise that the companies will produce vaccines where profitable; they are going to be less interested in investigating these billions of dollars for little gain. They may not always be successful here. Vaccines were not available when more than 11,000 people died during an Ebola outbreak in West Africa, 2014.

Photo: Ebola Outbreak

Since, April 2019, a new Ebola outbreak in the Eastern Democratic Republic of Congo has killed more than 1,000 people. An experimental vaccine has been deployed with some success. GAVI, a public health partnership set up by the Bill and Melinda Gates Foundation has been working with the vaccine industry to help accelerate the development of experimental Ebola vaccines. If the vaccine industry really accelerates the development of these vaccines, the organization will help procure them and build the stockpile. So, where does future growth come from?
Many children in the developed country are already vaccinated. Something the vaccine industry could turn to is older adults. New advisories are out on which vaccines adults and children have to stay healthy. A federal panel is recommending a new vaccine for shingles. The U.S. has about a million cases of shingles each year mostly affecting seniors. In 2018, the CDC recommended everyone over age 50 get the Shingrix vaccine produced by GlaxoSmithKline. The high demand not only boosted sales but experts say the demand exceeded supplies. GlaxoSmithKline reported $1billion dollars in 2018. Clinical trials have also started for the first universal flu vaccine.


Future of the Vaccine
Imagine if vaccines could be created at previously unimaginable speeds. That is becoming a reality thanks to new platform technology that can rapidly create multiple vaccines designed to protect against deadly disease including COVID-19. Professor Robin Shattock from Imperial College, London mentioned that scientists have been looking for technology that could make a vaccine from discovery to being in a vaccine vial, within a matter of weeks. When scientists detect a potentially deadly new pathogen, they can now map its genetic blueprint and synthesize small sections of it. These tiny harmless pieces of artificial genetic code are being used to create a safe effective synthetic vaccine against the coronavirus that causes COVID-19. The manufacturing of the vaccine is going ahead.
Photo: RapidVac

There are some manufacturing companies on the list that can produce 5 million doses within a period of weeks. It is not hard to make it millions to billions for the global effort. The new vaccine technology platform, called Rapidvac. It makes production much easier than before because each new vaccine is based on a generic template. It can quickly be shared with vaccine manufacturers located around the world. That will allow enough vaccine doses to be equitable produced for the global population and much more quickly stop the spread of a pandemic disease.
This will be particularly important for poorer countries that lack robust healthcare systems and have large populations living in dense urban cities and slums where social distancing is impossible. Science is completely critical to getting out of this pandemic. In the future vaccine platform technologies such as RapidVac will be needed to rapidly and cheaply produce vaccines that can protect against other emerging diseases. Innovations like this may help us save more lives.
Without vaccines, raising a child in this world looks like putting them in a car without a seat belt or a boat without a life jacket. As a parent, do whatever you can in a legal way to put your children in the safest position possible and vaccines offer that safety.
We are sorry that this post was not useful for you!
Let us improve this post!
Tell us how we can improve this post?
Add to favorites