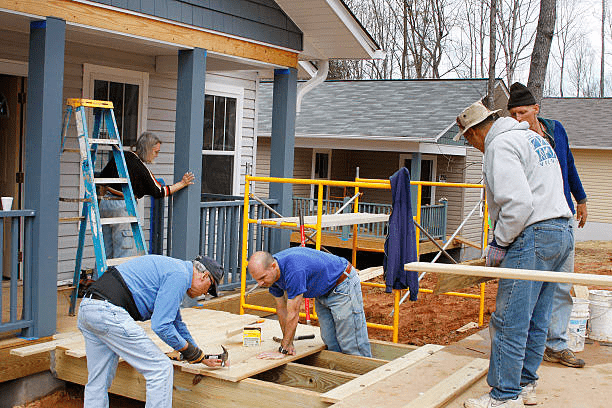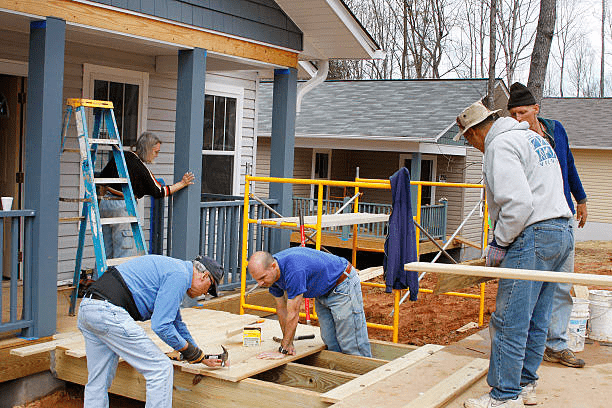 Low cost housing construction is possible with the use of low cost building materials and planning. Techniques for low cost housing construction with its speedy construction is discussed in this article.
Why Low Cost Housing Construction Required?
For any nation whether developed or developing this is mandatory for them to make their rural areas a major priority for concern. Prosperity of nation lies in the fact that their rural and backward areas are developed enough to fulfill the necessities of the residents living there.
So, it is more of a duty of the government and in charge authorities to look out for them and make sure that the rural housing is developed and constructed well. With the advancements in technology and development in the construction sector this is now possible to build Speedy and Low Cost Housing for Rural.
Are Low Cost Houses Safe?
There is a myth in minds of many people; they think that whenever construction is accompanied with low cost the material used will always be of a low-grade quality. Well this is not the case always.
It depends on the intellect of the builder or civil engineer you are working with. He should have the ample amount of knowledge to take such decision which will cut the cost of whole project.
Foundation for Low Cost Housing Construction
Now when we talk about the foundation of a building we really need to be very careful as it is the main basic aspect of the project. It involves 10-15% of the total building cost.
Generally, the depth or the foundation of a building is 3-4 feet deep in the soil, but we can alternatively make it up to 2 feet in depth for normal soils. This saves a large amount of total cost. In other delicate or soft soils, such a cost reduction cannot be executed very well.
To avoid the cracks in the foundation of your building it is advised to use cement mortar in appropriate ratios.
Hollow Concrete Block Load Bearing Walls for Low Cost Housing Construction
Use of hollow concrete blocks for load bearing walls has many advantages such as:
They are way cheaper than stone bricks we conventionally use.
Because they are light in weight, they are very easy to handle and to work on.
There is a special advantage of insulation to space air void.
A very less amount of mortar is consumed.
The most important fact is that, these are environment friendly.
Staircase for Low Cost Housing Construction
Conventionally we have been using the cast-in-situ stair construction systems. But it is much more expensive. So alternatively, we can use an effective and efficient method which is also known as Precast Staircase System.
Precast staircase system has several advantages such as:
Its construction is cheap and quick
No laborious form of work is required to construct it.
It can be simply supported or can be supported with a cantilever.
Filler Slabs for Ceilings in Low Cost Housing Construction
These are the normal RCC slabs where the bottom concrete is replaced with filler materials such as bricks, tiles, cellular blocks, etc. But they do not compromise the strength of ceiling in any ways, thus it is economical, reasonable and safe to use. They also provide various types of pleasing patterns as per your choice.
Prefabrication of Structural Elements
Prefabricated construction is a concept where all the essential elements of construction are ready made and bought. So, it is quite understood that it will save a huge amount of time and helps on concentrating on the durability of the work.
Examples of certain prefabricated materials that you can use are:
Materials for walls
Roof and floor slabs
Doors and windows
Doors and Windows in Low Cost Housing Construction
We have already mentioned above that we should promote prefabrication to be quick and innovative. But also, we can make sure that we do not spend so much on the doors and windows and just look for the maximum durability of a design which is provided to you at very less and effective cost.
Instead of following the conventional carpeting procedures we should always go by the frames for the doors. There are so many sizes and options that are available. This save cost up to 30% and saves time.
Conclusion
It is now possible to build Speedy and Low Cost Housing for Rural without making any compromises with the strengths or materials being used. All the above stated techniques and methods also help in saving energy.
Low-cost construction is a concept that is generalized and based on three factors which are structural design, method of budgeting & cost-cutting and materials used. So, all these three factors must be optimized for low-cost construction.
Disclaimer: Podcasts are voluntarily shown on a limited time only for determining its award winning value. Voice broadcasting objections by mail to Wisdomvision LLC Box 3707 Stateline, NV 89449-3707
We are sorry that this post was not useful for you!
Let us improve this post!
Tell us how we can improve this post?
Add to favorites