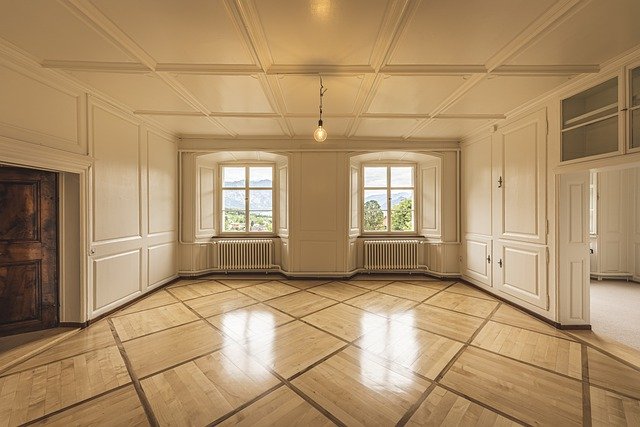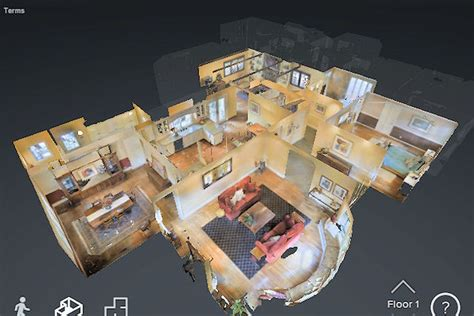 With the development of civilization, human thinking has evolved. Neoteric discoveries have made people's life journey easier. The present epoch is called the period of information and communication technology. In this period virtual reality and virtual touring gets more priority.
The whole world has come into the hands of people for the amenities of information and communication technology.
With the increasing development of technology and the evolution of modern civilization, people have entered the Global Village.
If you notice, you will see that, with the advancement of technology, people now have an idea about a place sitting at home and they have become interested in detailed information in less time.
Virtual reality
Virtual reality (VR) is a pretended environment that's is built with software and presented to the user in such a way that the user suspends conviction and accepts it as a real environment.
Creating three-dimensional images in virtual reality makes it possible to do even the most impossible tasks. Virtual reality is a computer-controlled environment where the user can be immersed in that environment, enjoy the scenes created by imitating reality, as well as experience real-alike hearing and physical and mental emotions, feelings of excitement, etc. The user has to wear a head-mounted display (HMD), a data glove in hand, or a full-body suit. virtual reality gives him real experience without any physical risk or danger.
Virtual Touring
Virtual touring is a simulation of a remain location, usually composed of a sequence of videos or still images. It may also use other multimedia materials such as sound effects, music, narration, and text. It is distinguished from the use of live television to affect tele-tourism.
Suppose you want to go on a trip to Russia, and plan to stay in a hotel there.
You know the name of the hotel, you liked seeing the pictures of the hotel through Google, Facebook, and other media. But in reality, you may not like going to the hotel. Because now it is possible to highlight anything in the picture using different software. Then you might think how much better it would be if you could see the hotel in advance.
But in the virtual tour, you can visit the hotel through your mobile or computer. Just like you came back from somewhere on foot.
Let's talk about how virtual touring can help a business
Suppose you are a real estate businessman, you want to sell your flats to your customers. In that case, you must provide photos of the flats and other relevant information to the customers. In this But customers do not get a hundred percent accurate idea.
But customers through virtual tours can visit the flat from the comfort of their own home. And in this, they see that enters through the main gate where the drawing-room is, where the bedroom, dining room is and where the location is and how big is the size, etc.
Because in a virtual tour, you can see not only one side but also the surrounding pictures. This clear information helps customers make rapid decisions.
Revolutionizing virtual touring in the real estate industry
The virtual touring is revolutionizing the real estate with the coming of VR handsets and 3D property tours, where real estate agents have the chance of giving immense property viewing to their customers like never before.
Real estate agents can send the handsets to their buyers and they get to virtually walk through the property.
How it advantages the real estate industry
VR tours can replace your show homes, scale models, and printed collateral and thus can reduce cost. It can take users on a tour of your property, including interiors and exteriors give your prospects the rewarding hands-on experience of making a home their own. VR tours have the power to reach anyone in the world within minutes with an immersive experience of a property viewing.
Virtual tours in the real estate industry can be a revolution for real estate agents in the coming years.
Significant conveniences of using virtual touring in real estate business
Real estate is a crowded market, with approximately 2 million active real estate licensees in the United States.
All of them are competitors of each other. Survival in this competition is quite challenging. If you want to establish yourself as a first-class competitor in this competition, you must come out of the conventional trend and increase the use of modern technologies.
Virtual tours are currently the most popular and quite effective addition to the real estate business.
(A) Customer creation around the world
Customers around the world can be created through the use of VR tours in the real estate business. Those who are interested in buying property get the opportunity to visit your property at home. It does not waste the time of customers and the time of a realtor.
Virtual tours are a great way to attract customers from all over the world and expand your business by creating worldwide customers.
(B) Gain more credibility with customers
Since a customer gets a chance to see the size, location, advantages, disadvantages of his desired flat or house by himself, the customer thinks you are more reliable than everyone else. Achieving customer satisfaction in the real estate business is a big success.
The reputation of the business is earned through customer satisfaction. A businessman knows very well that reputation is a kind of capital.
(C) Easy promotion to targeted customers
Nowadays, those who want to buy a property are already searching for their flat / house on the internet. Real customers must be interested in getting all the information about your flat before they visit your property. So they wish to visit through virtual tours. This increase the publicity of your business.
(D) Reduces costs
Using a virtual tour reduces the cost of a real estate company. Because when virtual tours are used, realtors no longer need to physically go to customers. Rather the customers come to the company. So it reduces the cost of the company.
(E) Very easy to get an idea about the needs of the customer
The key to success for any successful businessman is to produce according to the needs of the customers. The main goal of a trader is to understand the attitude of the customers then produce the product within their demand and affordability. Customers' needs can be easily understood by using virtual tours. If the property is not sold after having enough visitors to the real estate company's website and giving enough traffic to the virtual tour, then it will be understood that the flat / house of your company is not as per the demand of the customers. And in this way, using virtual tours, one can easily get an idea about the needs of the customers.
(F) Time Saving
The use of virtual tours reduces the time wastage of real estate agencies. Since a buyer gets all the information he needs from the agency's website, so using it saves time.
A buyer does virtual tours at his convenience. This not only saves time for real estate agencies, but it also saves customers time.
(G) It is very convenient
This is the best way to promote your flat/home to the buyers in the most attractive way. And virtual tours are also very helpful in supervising your property.
(H) Customer-friendly
Since customers get the freedom to inspect your property through virtual tours, they do not feel any pressure. They can make arbitrary decisions.
So the popularity of virtual tours among customers is constantly increasing.
A customer gets a chance to visit the flat of their needs with his family members. In this way, they can take a joint decision. This is also one of the reasons for the popularity of virtual tours.
(I) Easy to manage
Real estate is a huge industry.
It is very difficult to run a real estate business traditionally. It is difficult to manage and market a property. But using a virtual tour can make this difficult task much easier. The Virtual Touring Concept has made the real estate business easier and easier.
Virtual touring for Real Estate
There is more to come when it comes to virtual touring and how it may be used in the real estate industry. Virtual reality may be considered a disruptive technology in how it changes the experience for investors, buyers, and sellers through various stages of construction and in selling a property. There may come a time in the future when the practice of open houses becomes unnecessary and individuals can get all the details they need on a property from the comfort of their home. From virtual tours to interactive virtual hot spots and more, the creative potential of this technology serves to improve the experience of clients when it comes time to buy or sell residential or commercial properties.
Conclusion
Virtual tour is transforming the real estate business by saving clients and agent's money and time, increasing engagement and efficiency respectively, shortening property cycles, and also helping the agents to win more listings and decreasing barriers to the sale for off-plan properties. It is more than evident that VR real estate industry is here to stay. Those who do not accept or adopt virtual touring technology will only lose out from market share. More and more real estate firms embrace VR techs to their advantage. https://www.shemss.com/our-homes/shimizu/
We are sorry that this post was not useful for you!
Let us improve this post!
Tell us how we can improve this post?
Add to favorites