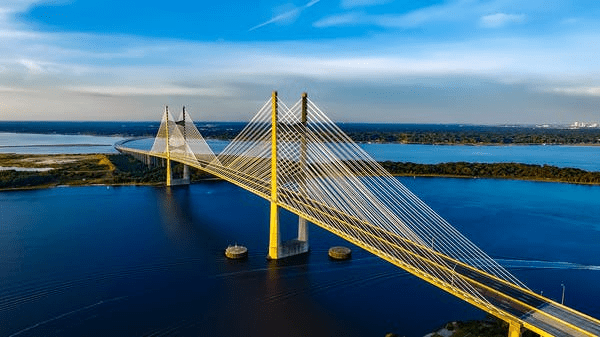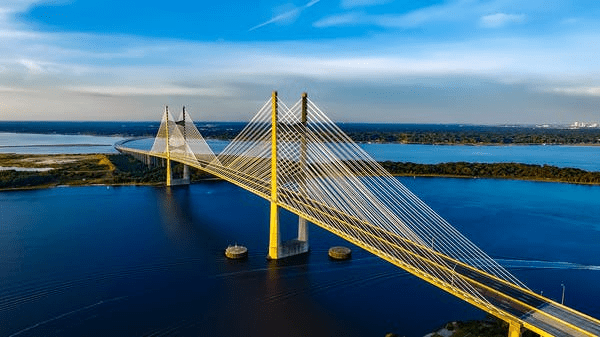 Building this new World Bridge land based transportation route will improve global supply chains while reducing pollution.. This may be the greatest job creator ever it would reduce ocean and air pollution by reducing ocean and air shipping. Millions of jobs created and new homes built for people displaced by climate change. A project that would fulfill today's urgent needs.
This World Bridge and utilities highway will connect five continents. Imagine being able to drive to almost everywhere there are roads. A high-speed railway system will transport goods and people. Fresh water, oil, gas, minerals, fiber-optic and power pipelines will move through this new land based route.
Tourism would increase leading to a greater understanding of the world. Maybe even, bring peace and end wars. Imagine a world where Russia, China and the United States all help for the greater good of all the people and species, while improving economies and environments around the world.
Imagine pristine oceans with thriving sea life in abundance. What a difference, now that we're transporting goods and people more efficiently using hydrogen powered high speed transports. This reduces shipping cost and the pollution from the oceans to our airways. Why fly and waste those fossil fuels when you can get there faster on this new high speed rail system fueled by pollution free "hydrogen". The World Bridge system will take you almost anywhere fast, if you let it. People will want to migrate there, just for a job and the adventure in pristine forested lands fresh water and a new start in life.
With hydrogen fuel the supplies are endless and the cost are low. Water is the by-product of hydrogen we can use more of that. Once, we use it to fuel our airlines and vehicles our harmful air pollution are reduced significantly. Our World Bridge can change the world for the better with faster, cleaner nonpolluting transportation that will also boost our hydrologic cycle from the hydrogen by product water.
The World Bridge is where the East bridges the West. It is more than just bridge building, it's also roads and infrastructure that just continues to grow from two directions Russia and the USA. Probably the biggest project ever. This would create growth to surrounding countries like Canada China etc. This would be a win-win for everyone. Branches would sprout in both directions from the World Bridge the latest greatest attraction it will make.
Hydrologic Cycle (via NASA)
The water, or hydrologic, cycle describes the pilgrimage of water as water molecules make their way from the Earth's surface to the atmosphere and back again, in some cases to below the surface. This gigantic system, powered by energy from the Sun, is a continuous exchange of moisture between the oceans, the atmosphere, and the land.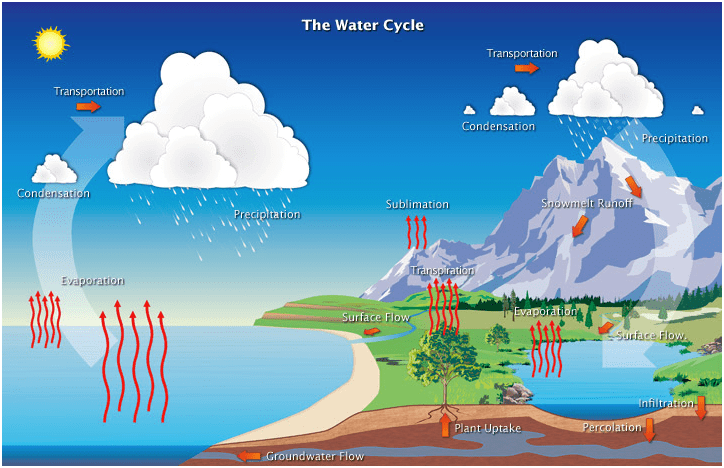 https://heshydrogen.com/wp-content/uploads/2012/04/hydrologic-cycle.jpg
Hydrogen… It's Renewable
Gasoline… It's Non-Renewable
Cost of Hydrogen $1
Source: Water
Supply: Infinite
Renewable: Yes
Carbon Footprint: No
Cost per gallon: $1.00 – 1.80kg (gge)
Source cost: $1.50 per 1000/gal. or $0.0015/gallon2
Refinery Costs: $700 – $3,500/bpd
Miles per kg of Hydrogen: 81
Additional Environmental Impact Costs: No
Foot Notes:
1. Hydrogen is measured by the kilogram. 1 kilogram is 1 gallon of gasoline equivalent (gge).
2. $0.0015/gallon + $0.987/kg (gge) Refining Costs = $0.9885 = $1.00/kg (gge) using Atmospheric Electrolyses.
$0.0015/gallon + $1.80/kg (gge) Refining Costs =
$1.8015 = $1.80/kg (gge) using Compressed Electrolyses.NOTE: It takes 3 gallons of water to make 1 kg of hydrogen, 1 gallon of water = 0.38 kg of hydrogen, roughly a 3:1 ratio. Therefore: 1000 gallons of water ÷ 3 = (produces) 333 kg of H2
÷ 50 gallons per drum = 6.66 "barrels of H2" per 1000 gallons of water. That is equivalent to a 7:1 H2 to crude oil ratio.
Energy needed to make 1 kg of H2 = 32.9 kWh/kg. using atmospheric electrolyses.
Off peak rate of $0.03/kw x 32.9 kWh = $0.987/kg.
Energy needed to make 1 kg of H2 = 60 kWh/kg using compressed electrolyses.
Off peak rate of $0.03/kw x60 kWh = $1.80
Cost of Gasoline
Source: Crude Oil
Supply: Finite
Renewable: No
Carbon Footprint: Yes
Cost per gallon: $2.321
Source Cost: $101.14/barrel2 or $1.98/gallon
Refinery Costs: $1,000 – $5,000/bpd
Miles per Gallon of Gasoline: 18 – 31
Additional Environmental Impact Costs: Yes


Foot Notes:
1. NOTE: Based on the national average of one (1) gallon of gasoline at retail of $3.35/gal. reported on 1/6/12.
59% of cost is Crude Oil or $3.35 x 59% = $1.98/gallon. 10% of cost is Refining Costs or $3.35 x 10% = $0.34/gallon. Refining Costs & Crude
$1.98 + $0.34 = $2.32 per Gallon2. NOTE: The actual cost of a barrel of Crude Oil at 2:25 p.m. EST on 1/6/12 was $101.14/barrel)2. The components of the retail price of gasoline are: Crude Oil Price (59%), Federal & State Taxes (20%), Refining Costs (10%), Distribution & Marketing (11%)
Sources:
American Water Works Association
United States Department of EnergyEnergy Information Administration (EIA), Washington D.C.
National Hydrogen Association
U.S. Environmental Protection Agency (U.S.EPA)
Declaimer: Podcasts are voluntarily shown on a limited time only for determining its award winning value. Voice broadcasting objections by mail to Wisdomvision LLC Box 3707 Stateline, NV 89449-3707
We are sorry that this post was not useful for you!
Let us improve this post!
Tell us how we can improve this post?
Add to favorites