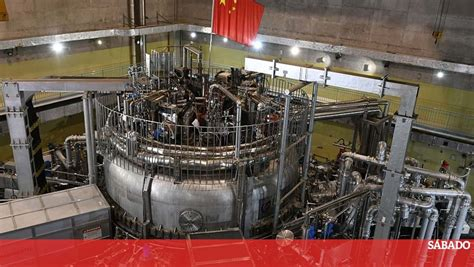 Introductions
China built a replica of the Sun on earth
How does artificial Sun work?
Is it worth the effort?
Artificial Sun, is it safe?
Why did China make an artificial star?
Introduction
Before we talk about the artificial sun let's discuss energy first. Energy is the capacity to do work. With energy machines move, people live, plants grow and the world survives. And for all these reasons we need a source of energy. We have been using natural resources as energy sources for a long time. As the days go by, we need more energy to increase our productivity, to boost our lifestyle with more advanced technology. But most natural resources are limited. These natural resources can run out, eventually. So, we need a replacement, an alternative source of fossil fuels with our very own stars.
The Sun where 1.3 million earths could fit inside is considered as the ultimate energy source, the holy grail of all energy problems. So, what if we could bring the sun closer? Or can we carry the sun here on earth? Is it too impossible to have a miniature version of our Sun right here on Earth? Would it give us an infinite supply of clean energy? Would we even get rid of coal and nuclear power plants? Could this new energy replace rocket fuel? Could we control it? You may have thought that Solar Power probably gives you the ultimate solutions but no, we are talking about nuclear fusion here and recent research is helping us get to answer all of these questions. China switched on its Artificial Sun 'HL-2M Tokamak'
China built a replica of the Sun on Earth or artificial sun
Searching for clean energy, China took another step through controlled nuclear fusion. A smaller version of the nuclear fusion reactor has been developed by Chinese scientists since 2006. They introduced a device, called HL-2M Tokamak. This reactor is considered the new "Artificial Sun" of human history. China's artificial sun produces more heat than the Sun. It is capable of operating at 150 million degrees Celsius and the core of the sun is 15 million degrees Celsius. So, the artificial sun has 10X more power than the Sun, according to the China National Nuclear Corporation (CNCC).
This HL-2M Tokamak discharged its first plasma on Dec 4, 2020, in Chengdu, Southwest China's Sichuan province. This project was first approved by the China Atomic Energy Authority in 2009. Southwestern Institute of Physics (SWIP) designed and constructed the project independently. China plans this device in collaboration with scientists working on the International Thermonuclear Experimental Reactor (ITER). ITER is the world's largest nuclear fusion research project based in France.
How does Artificial Sun work?
The Sun is an enormous nuclear fusion generator. So, what is nuclear fusion? Keep in mind that nuclear fusion is different from the fission process which is how we currently generate nuclear energy. Through fusion, the nucleus of an atom separates and releases energy during fission. The nuclei of atoms are joined together to form a new heavy nuclei. A large amount of energy is released during this process. The formation of helium from hydrogen is the simplest and most common fusion reaction.
Every second, the sun fuses 620 million plenty of hydrogen into 606 million plenty of helium in its core, releasing a huge amount of energy within the process. To create a replica of the Sun on Earth, we would just need to squeeze atoms of hydrogen hard enough to make them fuse. This fusion is only possible at extreme temperatures. Even the Sun's coldest part, at its surface, burns at an incredible 5,500℃ (9,900 ℉). Even a suit, especially for space, cannot protect you from that kind of heat. But through innovations, a high-temperature superconductor could bring our scorching mini-sun under control.
Photo: Nuclear Fission Reaction
Record Holder
Currently the Chinese are leading in this field. So far, it has already built one experimental artificial Sun in Hefei, China called Experimental Advanced Superconducting Tokamak, EAST for short. East is a fusion reactor in China and now it can reach temperatures over 10 times hotter than the Sun?
It also holds the world's record for sustaining discharge pauses for over a hundred seconds. Fusion occurs when two lightweight atoms combine into a single larger one, releasing energy in the process. It sounds simple enough but it's tough to pull off. That's because those two atoms share a positive charge and a bit like two opposing magnets those positive atoms repel one another. Stars like our Sun have a great way of overcoming this repulsion due to their massive size. It creates an incredible amount of pressure on their core. Thus the atoms together create the possibility of more forceful collisions. But there's a problem, we don't have the technology to recreate that kind of pressure on earth.
Scientists in China have recently started building a second artificial Sun planning to achieve a temperature of around 200 million Celsius and a longer time of discharge. Another milestone in nuclear fusion research is truly amazing work. However even at this scale the electrical energy needed to create this heat is still more than the energy generated. Therefore, we are still far from making the breakthrough that is required to commercialize fusion technology. We are spending billions of dollars every year on fusion projects around the world. So there must be some benefit of fusion technology that far outweighs its cost.
Is it worth the effort?
Few fusion experiments within the world have surpassed this milestone and therefore the latest one is EAST. It sustained nuclear fusion for about 10 seconds before shutting down and while it had been a breakthrough for EAST. It is a long way from generating sustainable energy for people on earth and that's actually its purpose. EAST is a tiny reactor at only a few meters across. It is not meant to be a full-fledged power plant.
It is an experiment and right now its job is to help us design more effective fusion technology that could one-day power entire cities like the International Thermonuclear Experimental Reactor (ITER), the world's biggest fusion project to where 35 countries have poured billions of dollars into its construction and it's designed to be the first fusion reactor to ever produce more fusion power than the power it used to heat it up. A lot of energy poured into these machines to get them to work. This EAST test for example guzzled over 10MW of power enough to power well over 1,600 homes for a year and it didn't even yield half that amount and since the entire point of a power plant produces power. It's a pretty important issue to work out but it's worth the effort.
Photo: International Thermonuclear Experimental Reactor (ITER)
Artificial Sun, Is it safe?
Characteristics of fusion technology makes it almost a perfect candidate for replacing fossil fuels. Firstly, when nuclear fusion or the artificial Sun is harnessed we will truly enter an era of inexhaustible energy supply. Fusing atoms together during a controlled way releases nearly 4 million times more energy than a reaction like the burning of coal, oil or gas and 4 times as much as nuclear fission reactions at equal mass. It is easily the most efficient way to generate energy that we know of because fusion fuels are widely available.
Deuterium is an isotope of hydrogen and the chief material needed for fusion reaction. Distilled from all forms of water. Tritium will be produced during the fusion reaction as fusion neutrons interact with Lithium. We now know that terrestrial reserves of Lithium would operate fusion power plants for a thousand years while sea-based reserve Lithium will fulfill the requirements of many years.
Photo: Sea-Based Lithium / Sea
Environmentally friendly
Secondly, fusion reaction is completely environmentally friendly, compared to fossil fuels like coal, oil and gas. Fusion doesn't emit harmful toxins like CO2 or other greenhouse gases into the atmosphere. Its major by-product is Helium and inert nontoxic gas compared to its brother nuclear fission technology. Nuclear fusion reactors produce no high activity long-lived nuclear waste. Materials can be recycled or reused within a hundred years.
Read how USA and China control weather
Safety
Lastly, fusion technology is completely safe. It has a limited risk of proliferation. Fusion does not employ materials like Uranium and Plutonium. There is no enriched material in a fusion reactor. Nuclear fusion technology possesses no risk of meltdown.
A Fukushima type nuclear accident is not possible in a Tokamak fusion device. It is difficult enough to succeed in and maintain the precise conditions necessary for fusion. If any disturbance happens the plasma cools within seconds and therefore the reaction stops. The quantity of fuel present in the vessel at any time is enough for a few seconds only and there is no risk for a chain reaction like what happened in Fukushima.
Photo: Fukushima Accident
Finally, on top of being inexhaustible, environmentally, friendly and safe – Here's why nuclear fusion technology is so significant that it's going to accelerate the next wave of the industrial revolution. Nuclear fusion is a revolution in fundamental science. It is an energy revolution that is at the very foundation of every industry in the world. This was true when we discovered oil and gas and it will again be true for nuclear fusion technology. Imagine a world where no companies have to pay carbon taxes and instead invest more in research and development. At the very least nuclear fusion technology will be the best thing that has ever happened to our environment and for the billions of people who still do not have stable electricity. The clear and safe energy generated from these nuclear fusion reactors will bring tremendous prosperity to our world.
Why did China make an Artificial Star?
The energy problem is one of the biggest problems in the 21st century. How long can the existing energy sources last? How sustainable are those energy sources? We owe it to ourselves and our next generations to make our environment more sustainable and pleasant.
The major cost of our energy problem is fossil fuels. It is not inexhaustible and it is depleting fast. Moreover one of the site products of burning fossil fuels carbon dioxide is also the chief culprit. It's accelerating global warming, making our weather more unpredictable and causing extreme weather conditions such as tornadoes and hurricanes. The energy problem is even more acute in developing countries like China as it is quickly industrializing and energy is the backbone of its growth. In order to solve the problem, China built this official Sun to tackle its energy crisis. Projected to finish in 2021. China has already built one reactor last year and achieved some initial success.
They are planning to complete another full-scale industrial prototype by 2035 and start commercializing the technology in 2050. By that time energy generated from these artificial Suns in China will be literally inexhaustible green energy. These artificial suns we are talking about are in fact running on nuclear fusion technology. This is something that's tremendously exciting and people are talking about it publicly on Twitter and other Social Media.
We are sorry that this post was not useful for you!
Let us improve this post!
Tell us how we can improve this post?
Add to favorites