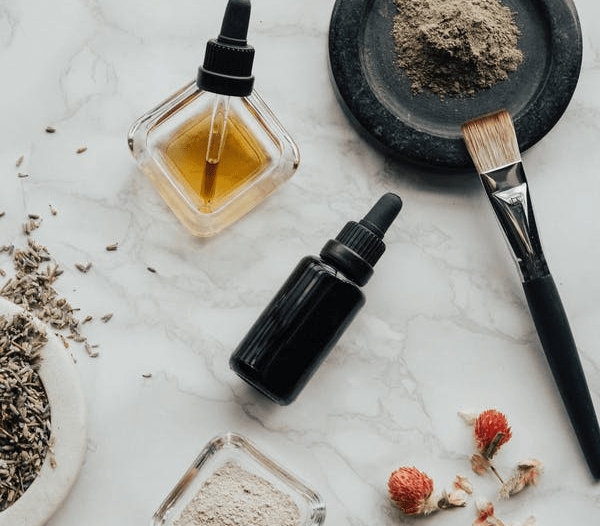 Aromatherapy, Reiki, Holistic Nursing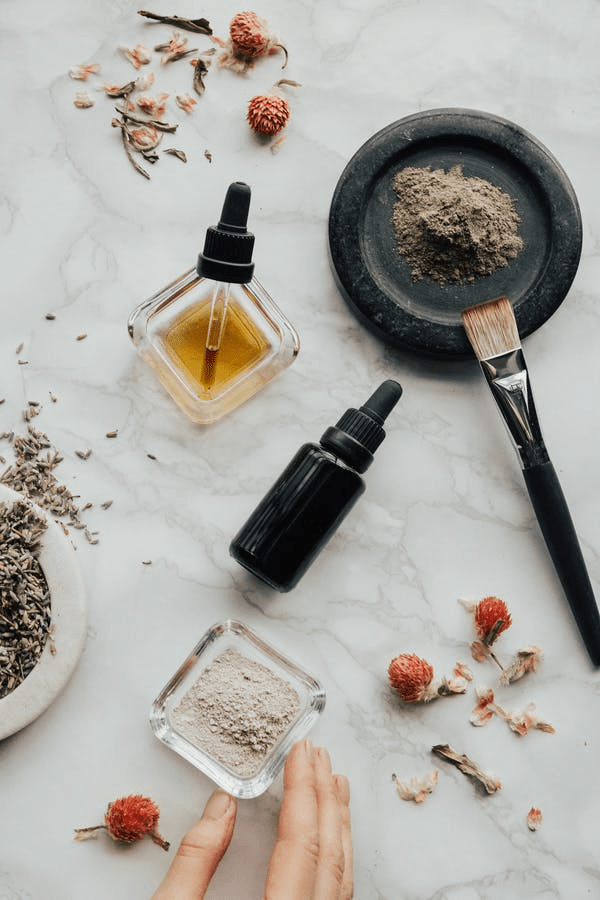 What is Aromatherapy?
How Aromatherapy Works
History of Aromatherapy
Benefits of Aromatherapy
Holistic Nursing
Spiritual Healing
What is Reiki?
History of Reiki
Reiki Improve the Quality of life
What is Aromatherapy?
Aromatherapy or Essential Oil Therapy is a holistic healing treatment. Natural plant extracts promote physical and emotional health through this treatment. Also used in a holistic way to improve the mind and spirit. Aromatherapy is a great invention of art and pseudoscience. Aromatherapy started a thousand years ago. Used for its natural healing powers for psychological and physical well-being. Essential oils are found by Indians, Egyptians, Greeks, Romans, and Chinese.
How Aromatherapy Works
Sensors like everything else in the world are made of molecules. Different molecules have different scents. When anyone inhales the scent of a rose he/she is actually inhaling molecules the rose releases into the air. Molecules travel up in the nose and get stuck to olfactory membranes. These contain highly specialized nerve endings called olfactory receptors.
Once these nerves recognize a particular scent molecule they send a signal to your olfactory bulb which signals the cortex and limbic system. Next hormones and neuro-chemicals are released. Different hormones and neural chemicals create different reactions in the human body. So, if a rose reminds us of romance, we are flooded with romantic thoughts. Or, if lavender relaxes us our body fills with relaxing hormones.
Aromatherapy does affect the body in a comprehensive holistic way. Healing, hormones, and emotional responses are all influenced for the better.
History of Aromatherapy
Aromatherapy is not a new-age phenomenon. People have used aromatic plants, flowers, herbs, and oils since before recorded history. The question may arise – how old the art and science of aromatic therapy is? Early evidence of the use of plants in the treatment of humans dates back to about 20,000 years ago. Paleolithic peoples and Pascal France created cave paintings, depicting herbal aromatic medicines. 5000 years ago, ancient Egyptians were using aromatic substances like myrrh, frankincense, cinnamon, and juniper for infant's perfume and medicine.
Explorers even found a jar of what they think was ancient Egyptian perfume in the tomb of Tutankhamen in the 1920s. It still smells faintly sweet when they opened it and it turned out to contain frankincense and spikenard. Scented oils especially had an excellent use in Egyptian mummification. Oils have been used in the embalming process to preserve the dead bodies and ward off the stench of decay around the same time in China. Huandi the legendary Yellow Emperor wrote the famous book Yellow Emperor's classic of internal medicine.
It contains the properties and medical uses for over 300 different plants and remains referenced by practitioners. Today the Chinese are the primary contributors in expanding the utilization of oils into other areas of other medicine like Acupressure. They also have some techniques to use aromatic oils as massage therapy and these are very much popular today drug free.
The ancient Romans and Greeks were crazy for aromatics. They used aromatic oils for healing, home care, body care, and beauty. Hippocrates, known as the father of medicine, was a great believer in the power of aromatic massage and baths. He was aware of the medicinal benefits of plants and urged the burning of aromatic herbs to combat the plague in Athens. A prominent Greek physician wrote a book in five volumes containing a treasure trove of information about aromatherapy and healing. That book has over 600 entries of different natural remedies. Many of these recipes are still popular today.
Around 1000 AD, the Persians were making great strides within the arts and sciences. The Persian alchemists and healer Avicenna developed a way for distilling essential oils. This is often when the art of aromatherapy as we know it began to take shape.
Modern distillers in the Middle East still like the process of these ancient distillation methods. They are still using those processes with very little variation and may produce excellent quality essential oils.
In 1910, the French chemist René Maurice Gattefossé was working within the labs of his family-owned cosmetics firm when he badly burned his hand. He frantically plunged his hand to a nearby tub of liquid which turned out to be a lavender essential oil. He only applied the essential oil after his burn and he found how quickly and completely his wound healed with this lavender oil blue.
Aromatherapy remained a quiet while Western science-based medicine took the spotlight. Lately aromatherapy is getting more and more attention. Research can now prove that there is real science behind these ancient remedies and that plants have potent healing powers. Now, aromatherapy is being used in clinics, hospitals, beauty products, offices,
and homes all over the world.
Benefits of Aromatherapy
Aroma therapy is used through a variety of products such as aroma spritzers, diffusers, and inhalers, bathing salts, body oils, lotions, facial steamers, clay masks and hot and cold compresses. There are already hundreds of aroma oil products available in the market. Benefits of aromatherapy are –
1. Improve sleep quality
2. Reduce agitation, and anxiety
3. Treat headaches and migraines
4. Fight bacteria, fungus or virus
5. Boost immunity
6. Pain management
Holistic Nursing
Holistic nursing focuses on the facilitation of healing the patient's mind, body, and spirit drug free. Although many certified holistic nurses do use integrative healing therapies that do not define or establish a holistic nursing practice. In holistic nursing, the focus is always on helping people to heal and achieve a state of balance and maximal well-being. Holistic nursing is not population dependent but rather it is based on the nurse's philosophy which guides their practice. The nurse facilitates health wellness and well-being and plans interventions and care that integrates the patient's or client's mind, body, and spirit.

Holistic nursing is grounded within the nurse's frame of reference and philosophy, not their ability or expertise in modality. It does not focus on attaining the expertise of alternative therapies such as massage therapy, aromatherapy, healing touch, energy healing, etc. If, you do not know aromatherapy, massage therapy, and energy healing, you can read them here. #aromatherapy
Spiritual Healing
Spiritual healing is not associated with any particular religion. It does not work like 'faith healing. Sometimes called energy healing it is a drug free alternative medicine. It heals all. The word 'spiritual' comes from 'spiritus' which is a Latin word and the meaning is 'breath of life' and the spiritual aspect refers to spiritual energy working at a deep level on our spiritual being.
The transfer of energy involves the healing power. It is not from the healer, but links with Universal or Divine energy. To channel healing for the body, mind and spirit drug free. In this article, we will discuss Reiki as a spiritual healing system.

What is Reiki?
Reiki, is a Japanese form of alternative medicine. Considered an energy healing system. It creates an environment of comfort and support. Where people want to go. Its relaxation technique helps to balance the body, reduces stress, and helps in the healing process. A practitioner shares Reiki directly during sessions through human touch and is drug free. 

Reiki quite literally means universal life energy. "Rei" is universal life and "Ki" which is energy or light or has the same meaning as "Qi" (Chi). Reiki is a Japanese healing process was derived from Chinese Qigong. Reiki and Tai Chi or Qigong share the same perspective. 
History of Reiki
Mikao Usui was the chief advocate of Reiki. He used Reiki as an alternative medicine treatment and alternative medicine therapy for the treatment of physical and mental diseases in a spiritual way. He spread his knowledge and system of Reiki to more than two thousand people during his lifetime.
Reiki Improve the Quality of life
Reiki can help anyone to transform their life for the better. Hayden Crawford is a Reiki Master and according to him, there are 10 facts about how Reiki that improves our life.
1. Harnesses Life Force Energy
Reiki harnesses its life force energy. It is a way of accessing concentrated life force energy and then projecting it onto a living organism. Now, this can be either, a human, an animal, a fish, a bird, a plant, or even water. What it does flows through all living things rebalancing and restoring the emotions.
2. Restores Equilibrium
Reiki restores equilibrium. Naturally it encompasses all levels of intelligently and existence restores balance. Now during the treatment, the recipient will absorb this beautiful energy whilst the Reiki master becomes a channel for the energy to flow. It leaves both parties feeling rebalanced, restored, rejuvenated, and uplifted.
3. Reiki cannot be lost
Reiki practitioners will have this beautiful sublime energy flowing through their hands until the day that they die even if they do not use it for a long period they have got the luxury to be able to work on themselves as well as other people. So they can always feel rejuvenated and in control.
4. Reiki is intelligent
According to a Reiki Master, it knows exactly where to go to be able to start the rebalancing process. So therefore it can never be harmful or misused. It streams into the weakest parts of the subtle bodies and amplifies them with positive energy and then it cleanses the aurochs system of any negative thoughts or feelings which helps the body to perform at the optimum level.
5. Five Reiki principles
These Reiki principles are beneficial to understand. They are a way of inviting in more happiness and enhancing well-being. Now, a mantra twice a day reminds us of the simplicity of life. This is what they do drug free –
a) Let go of worry
b) Get rid of anger
c) Thanks to all blessings
d) Work with honesty
e) Be kind to neighbors and all living beings.
6. Connects Energetic System
Reiki will reconnect the energetic systems of the body. Now, this beautiful life force energy will flow through the physical body via spinning vortices known as the 'chakras'. I it will work on the meridians and the ORAC system as well.  Our cells and organs are replenished by this vital life force energy. When disturbed they can deplete our energy levels. That causes the body to fall sick very quickly.
7. Correlate to Thoughts and Feelings
Reiki correlate thoughts and feelings. Those holding negative beliefs about themselves over a long period, enter the outer causal body. When stuck there over time can seriously affect the functioning of our vital organs. That is why one must constantly analyze what one beliefs are. So one can replace them with much more optimistic ones.
8. Brain Waves Synchronize
Reiki treatment gives the practitioner access to the universal magnetic field which enhances the biomagnetic response through the hands and enables them to channel this universal life force. Imagine the impact that this has on the recipient's mental, emotional and physical well-being drug free.
9. Reduces Pain
Reiki can reduce pain now, one of the first things that anyone might notice after a Reiki treatment. A lot of patients claim that they lead a more comfortable life after a Reiki treatment.
10. Induces various experiences
Reiki can induce all sorts of different experiences drug free. Some people see vivid colors, others feel that their body is floating or as heavy as lead. Some people experience an emotional release through either joy or grief. Others might even receive a message from their loved ones in spirit or via the Ministry of Angels.
We are sorry that this post was not useful for you!
Let us improve this post!
Tell us how we can improve this post?
Add to favorites