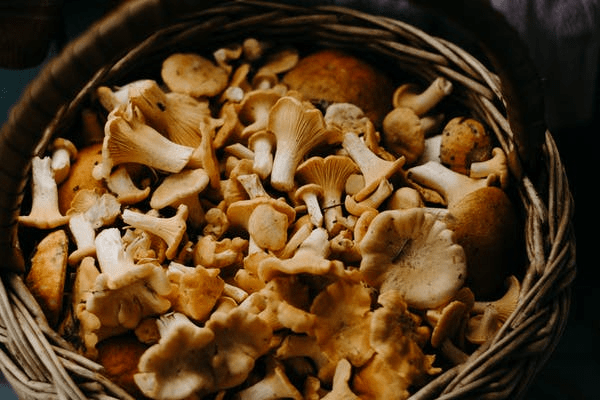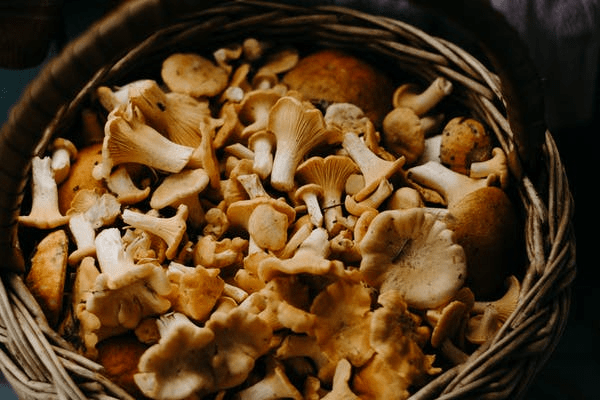 Herbal-ism
There are two main pillars of Chinese medicine. One of them is acupuncture, and the other one is herbal medicine. Herbal medicine come in many forms, raw herbs, granular herbs or powdered herbs. The benefit of raw herbs are, you can easily cook them if you need to. Granular or powdered herbs are used for topical purposes. The fun fact is that most of the herbs are already waiting for you in your kitchen like, ginger, mint or garlic. Many western style medicines were invented from these herbs. Such as, the chemical of Aspirin comes from the bark of a willow tree. People of ancient times use the bark of the specific tree and boil it for liquid medicine to drink.
Chinese herbals are complex. Sometimes using a combination of herbs to use as a single medicine. Some herbs play the actual role and others help to reduce the side effects. Herbs are mainly plant based but they can be mineral-based, and sometimes they can be animal-based.
Popular Tradition of Herbs
Medicinal Herb has a lot of traditional systems and they are different based on the countries and philosophy. Africa, America, India, Indonesia and China are the top areas for herbs. Study says that around 80% of the population in Africa is interested in Traditional medicine. Most popular two forms among people of the world are:
1. Ayurvedic from India
2. Traditional Chinese Medicine or TCM
Ayurveda
Ayurvedic Medicine or Ayurveda, is a healing system which originated in India. This holistic approach started in around 1500 B.C. The herbs that are found in the Indian environment are usually treated here. Even the making process of Ayurveda is also slightly different from China or other countries.
Traditional Chinese Medicine or TCM
Herbal medicines occupies a large part of Traditional Chinese Medicine. A lot of treatments in TCM are somehow dependent on herbs. Practitioners of TCM always use diet therapy with herb medicines.
History of Herbal Medicine
Herbal medicines heal the sick. In fact, the word "Drug" comes from the words "Dried plant". The ancient Greeks and Romans learned from early civilizations and kept records of plants they use. Such as the poppy for pain relief, garlic to fight infections and belladonna is used in many ways. Hippocrates, the father of Medicine knew the importance of medicine. "Let your food be your medicine and your medicine your food," Hippocrates said. When the Romans invaded, they brought even more knowledge of plants used in cooking and healing which they shared with the local healers, but ancient practices were seen as superstitious slowing growth.
In the 6th century, Christianity arrived in England bringing various traditions such as beautifully ordered monastic herb gardens filled with medicinal plants. Monks were the keepers of many herbs or manuscripts kept in ancient times. They traveled the world looking for medicine creating a network of information about medicinal plants. While, when we know, we were not seen as equals by men. One herbalist stands out. Hildegard von Bingen, a nun considered the first female doctor in Europe. She was both a physician and a musician. Throughout the ages, women have been central to medicine as midwives, nurses, and caregivers.
Although some suffered for their art, some village-wise women were condemned as witches in Curia. In the sixteenth century, a big enthusiast of herbal medicine managed to legalize herbal medicine. Yet, in the process he complicated matters by destroying some monasteries and their herb gardens.
In 1652, Nicholas Culpeper published a complete herbal book called the English physician. He wanted to help ordinary people make their own herbal remedies instead of having to buy expensive imported ones, thus enabling people to their health into their own hands. In fact, for more than 3,000 years across the globe, almost all medicines came from plants. In the 17th century, dangerous mineral medicines such as mercury became popular with doctors and the Industrial Revolution continued to move us even farther away from nature. The 20th century saw huge advances in chemistry and technology and the development of antibiotics held the rise of modern medicine. Increasingly plants are forgotten but now are needed more than ever.
Today herbal medicine is more accepted. Medical herbalists trained at University and collaborate with doctors. Herbal medicine is popular due to the lack of side-effects and tailored individual prescriptions by medical herbalists.
Benefits and Side Effects of Herbal Medicine
1. Peppermint has been used for many years for colds, coughs, respirator and sinus infections. The oil of peppermint is also used on skins, muscle pain and etc. Used for digestive problems including vomiting, irritable bowel syndrome etc. Peppermint can cause allergic reactions, heartburn and headache.
2. Aloe Vera an anti proliferative, anti aging, wound healing, recovery from burn injury etc. can also cause kidney damage.
3.     Rosemary is accepted as a very powerful antioxidant, antiviral and antibacterial. Studies have also shown that undiluted oil is unsafe to take by mouth and taking large amounts can create vomiting.  Very few herbal medicines have side effects thereby making them safe for the most part.
What is Fungi?
Of all the living organisms that adorn the forest floor, there are few as captivating as mushrooms. Certain types of mushrooms often mythologized by writers and artists over the centuries, largely due to their strange morphology and peculiar properties.
Mushrooms, along with a variety of other organisms like yeasts and molds, belong to a group of organisms called fungi. Many people perceive fungi like mushrooms as being similar to plants, by that they sprout from the ground and never move. Plants and mushrooms share very little in common apart from this. Fungi have more in common with animals than they do with plants, which explains their omission from the botany series.
What is Mycology?
Given that fungi exist in their own kingdom, separate from the plant and animal kingdoms, they deserve study as well, and the study of fungi is called Mycology. Although some think of fungi as little more than a pizza topping, many species of fungi are some of Earth's most important organisms. In September 1928, microbiologist Alexander Fleming was looking through his Petri dishes, which housed the pathogenic bacteria genus, staphylococcus. There was something unusual about one of the dishes. It was full of bacterial colonies a growing colony of mold, a type of fungus. Fleming found that this mold was stopping the growth of bacteria by producing a chemical that turned out to be the first antibiotic ever discovered, penicillin. Through the continuing effort of scientists since then, penicillin and other antibiotics have saved hundreds of millions of lives.
It does not end with antibiotics. Mushrooms and molds, unicellular fungi known as yeasts have historically allowed for the production of food and drink like wine, beer, cheese, chocolate, and bread. Many mushrooms themselves such as morels and chanterelles are gourmet ingredients.
Other wild mushrooms like turkey tails and lion's mane have the potential for medicinal value. Fungi provide nutrients to forests and crops. They produce chemicals required for the production of commodities ranging from paper to laundry detergent. And most notably, they are skillful at decomposing organic matter and debris.
Undoubtedly, fungi are a vital component of the circle of life. Recently, scientists have even started to employ fungal abilities to decompose pollutants in the soil through a process called bio-remediation. Fungi, therefore, have incredible potential to aid humanity. No matter what we can say about the utility of fungi, the most interesting aspect of this kingdom. Fungi produce countless magnificently unique mushrooms. Consider the jack-o-lantern fungus or Omphalotus illudens. It already looks like an interesting bright orange mushroom, but when placed in the dark, it glows an eerie greenish-white color. The bleeding tooth fungus or Hydnellum peckii. It secretes a bright red fluid that covers the mushroom in small droplets.
Photo: Jack-o-Lantern and Bleeding Tooth Fungus
Anyone can study mushrooms, and citizen science programs have the potential to progress the understanding of mushroom biology far beyond its current state. By learning about Mycology the study of fungi, you may find that your prior self was suffering from mushroom blindness, remaining oblivious to their existence in your immediate vicinity. Hopefully, this will soon change, as we become more aware of these fascinating organisms.
Healing power of Mushroom
Depression affects 260 million individuals worldwide. Although some may have a higher predisposition to this disorder, it can affect nearly anyone. Depression has the potential to affect the mind as well as the body. Often resulting in disruptions in all areas of life like schoolwork, social life, and relationships. It is one of the leading causes of disability and despite the many treatment options available such as therapy and medication like Traditional Chinese Medicine and Aromatherapy and Alternative medicines. Twenty percent of individuals do not respond to intervention. In recent years psilocybin mushrooms, sometimes known as magic mushrooms made a comeback in the scientific community for their use in the treatment of depression, anxiety, PTSD, and addiction.
Where do magic mushrooms come from?
Historians believe that psilocybin mushrooms have been around since 9000 BC. based on representations in ancient paintings and sculptures. They made their way to Westerners in the late 1950s when Robert Gordon Wastin, a mycologist participated in a ritual ceremony using psilocybin mushrooms in Mexico. To do further research was not in a friend isolated and extracted psilocybin and psilocin. The active principles in magic mushroom and brought them back to the United States. By the 1960s these magic mushrooms became widely used by the public in the United States, Canada, and the United Kingdom. They had a powerful impact on American culture and soon became a symbol of the hippy movement. In 1968 the possession of psilocybin and psilocin became illegal in the United States and by 1971 the United Nations implemented the Convention on psychotropic substances making psilocybin and psilocin a Schedule one drug in 71 countries.
After decades in 2000 researchers at John Hopkins obtain regulatory approval in the United States to re-initiate research with psilocybin mushrooms on volunteers. 36 adults took psilocybin and after 14 months study participants reported the positive effects of their mystical experiences. They had descriptions about their personal meaning and spiritually significant lives. In 2016 one of the first studies looking at magic mushrooms for treatment-resistant depression occurred in the UK. Twelve people with moderate to severe depression were given oral doses of psilocybin seven days apart.
Symptoms of depression were markedly reduced one week and three months after the high dose treatment. A significant improvement in anxiety and enjoyment of life was found in that research. Researchers proposed that psilocybin with psychological support helps revive emotional responsiveness and depression enabling patients to reconnect with their emotions.
Breakthrough Therapy
As a result of the efficacy of psilocybin mushrooms, the FDA gave a breakthrough designation for psilocybin-assisted therapy. This means the FDA will be working to expedite the development and review of psilocybin mushrooms to be legalized for psychedelic-assisted therapy. It is unsure when magic mushrooms will be legal for therapeutic purposes but studies are still being done and scientists are trying to learn more about how this magical drug works.
Benefits of Mushrooms
1. Lower Blood Pressure
2. Boost Immune System
3. Weight Loss
4. Enough Nutrition
We are sorry that this post was not useful for you!
Let us improve this post!
Tell us how we can improve this post?
Add to favorites