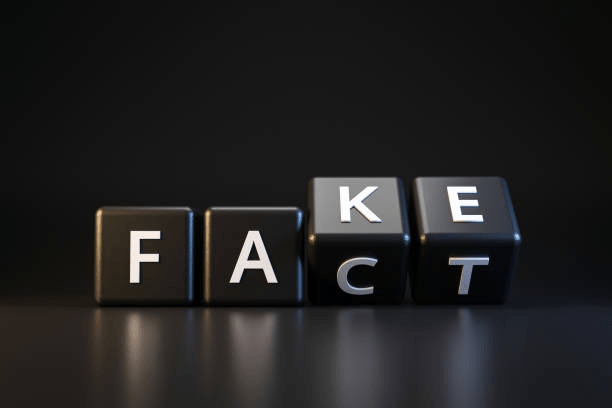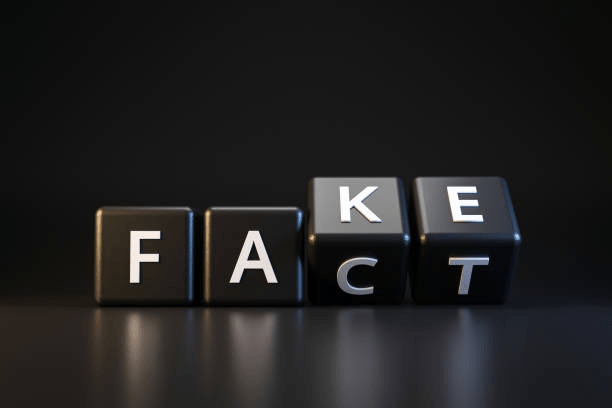 Propaganda and disinformation both have been used as means for controlling the masses and achieving personal gains for a long time in the annals of history. Nowadays propaganda and disinformation both have lost their actual meaning instead they are viewed from their negative point of view.
This has been the situation for quite a long time and if we assess the history of the past few decades, it will seem that it was only natural that we use the terms for their point of view. The huge leap made in the sector of social media brought the opportunity to enable collaboration, spread information, and knowledge among the masses. This boom ushered in a golden age for propaganda and disinformation so much so that popular social media platforms are now often regarded as incubators for these which are also known as 'fake news, the term popularized by the now-former president Donald Trump. To understand why the terms propaganda and disinformation have been misunderstood, we have to go through history to learn about their origins and their use throughout it.
Propaganda is defined as, 'the systematic propagation of information or ideas by an interested party, specifically, in a tendentious (expressing or intending to promote a particular cause or point of view, especially a controversial one) way, to encourage or instill a certain attitude or response.' This information can or cannot be impartial. There is a misconception about propaganda because of its use as a false and dangerous persuasive device throughout history. Contrary to popular belief, propagandas are often based on facts although most of the time these facts are presented in such a way that provokes the desired response.
The history of propaganda can be dated back to thousands of years ago. Propaganda has been used by many iconic characters throughout history. For example, King Ramesses II who is best known for his battle of Kadesh had manipulated the events of the battle to turn a military failure into an extraordinary victory. This is one of the oldest recorded propaganda which was done over four thousand years ago. The term 'propaganda' was used first by the Roman Catholic churches. In 1622 the 'The Sacra Congregatio de Propaganda Fide' (The Sacred Congregation for the Propagation of Faith) was established to spread Roman Catholic influence and regulating church affairs over the protestant and non-Christian lands.
The use of propaganda skyrocketed at the dawn of the 20th century. It was used heavily by all sides in the First World War in 1914. Propagandas were mainly used to persuade the population to trust their cause for war, encourage voluntary recruitment. Both sides used posters and films to spread their propaganda heavily. It is this period of the century when the meaning of propaganda started to lean more towards its negative connotation.
Perhaps the greatest propaganda machine ever created at that time came from the Russians. They used propaganda heavily to control and regulate their people. The communist propaganda used all the available mediums heavily. These included radio, newspapers, posters, cinemas, arts, and literature, etc. They even created propaganda trains fitted with presses and portable cinemas and always had lecturers along with other staff. Russians aimed their propaganda towards children and youth to groom them into their concept of 'New Man'.
By the time the second World War started, Propaganda had already become an instrument of war. The then Nazi Germany created new propaganda methods by adopting the British propaganda techniques and inventing their own. They even had a ministry dedicated to creating and spreading propaganda which was aptly names 'Ministry of Public Enlightenment and Propaganda'. They were responsible for creating and spreading extreme propaganda which dehumanized the ethnic minorities and created a strong negative emotion against Poland which justified their invasion over there.
During the war, over in the US, propaganda was used to act against pro-German sentiments and isolationist opinions. Newsreels were used to spread and engage in psychological warfare against the Axis powers. The Second World War can to be also regarded as the Golden age of propaganda.
Disinformation can be described as the deliberate spreading of false or misleading information to deceive. The word is a claque of the word 'dezinformatsiya'. The term was originally coined by Joseph Stalin. He deliberately coined it so it sounds like a French word which in turn would make people think that it had a Western origin. Disinformation is often used to manipulate the masses whether by supporting false conclusions or by discrediting conflicting information. Sometimes the truth and lies are mixed in such a way it is really hard to discern between the two. Though not as old as the term propaganda, disinformation has been used widely by many countries to attain their goals. Disinformation can be very powerful when applied and is often used for espionage.
Disinformation was used heavily during the cold war period by both the US and the Soviet Union. Throughout the Cold War, the U.S. and USSR engaged in a competition of fictions, in efforts to generate ideological support both domestically and internationally. To counteract the widespread Soviet disinformation, the US created the Active Measures Working Group (AMWG).
During the modern age, social media has gained prominence and has become a key platform for spreading propaganda and disinformation. The most important piece of propaganda and disinformation in recent times is undoubtedly the 2016 US elections. Donald Trump succeeded in the shaping of his election agenda by spreading disinformation against Hilary Clinton. He successfully managed to keep the spread of his scandals low and managed to keep his core agendas in the headlines as much as possible.
A sustained campaign of materially misleading political messaging was used to shape its target population's attitudes and point of view and to prohibit that individual group from engaging in critical reflection on the policy and political choices they faced. It managed to leverage basic psychological features of memory and belief formation—that repetition and familiarity do improve recall and credibility. Social media sites were heavily manipulated and used to create the appearance of facts which generated a pool of memes that established mutual reinforcement. From images of Clinton among Arabs in a lesser-known country like Morocco, about which people know little but it did evoke a generalized suspicion of Muslims. These were then made into stories that spread like wildfire, reinforcing in-group identity and denigrating the out-group.
Another spread of disinformation that received attention in recent years originated from Macedonia. Roughly 100 pro-Trump fake news sites were registered and operated till the run-up to the 2016 election from the town of Veles. These publications used American-sounding domains such as USADailyPolitics.com, WorldPoliticus.com, and DonaldTrumpNews.com. Our knowledge about the Macedonian case is largely drawn from journalistic accounts, such as those published in Wired BBC News, and BuzzFeed News.
Notably, these reports suggest that the motive behind most of the pro-Trump fake news publications in 2016 was profit. Teenagers producing these stories earned up to $8,000 per month (twenty times the typical wage in Veles during this period). Because, these producers were driven by profit rather than ideology, the preponderance of pro-Trump content in 2016 was driven by superior engagement metrics relative to left-leaning fake news.
Another source of disinformation that has received considerable scrutiny is Russia's Internet Research Agency (IRA), a "troll factory" propaganda effort (Bastos and Farkas 2019). The IRA came into the limelight in part due to congressional investigations into Russian meddling in the 2016 US elections. Similar to the Macedonian case, journalists have contributed significantly to our knowledge of the IRA via interviews with former employees. Also, academics have conducted several analyses of IRA Twitter activity, which largely corroborate these interviews.
Further investigations on the IRA show that the IRA conducted its work in an industrialized fashion. This meant they had established a division of labor based on geographic targets and proficiency on platforms. Many interviews show that individual operators were responsible for creating and operating multiple fake accounts were expected a high volume of contributions. This ranged from fifty to a hundred comments daily on news articles, maintenance of six Facebook pages with three daily posts, to the maintenance of ten Twitter accounts with at least fifty daily tweets. The workers were reportedly given topics daily on which they would focus and which keywords to include. IRA reportedly experienced high worker turnover. While driven by Russian interests at the organizational level, individual workers were probably not typically ideologically invested in the work.
When discussing the spread of disinformation and propaganda, it is almost natural to come down the road and think about them. If disinformation and propaganda can spread quickly because of human and technological media, what is the true extent of them? How much of those who are affected can be reached and taken care of and how much are they influenced by it? While researchers have not yet done any type of examination to find out the effects on the flow of disinformation and propaganda from online to offline discussion, they have found out the potential for it to set the agenda of legitimate news providers.
While fake news websites are not overly influential over the media landscape as a whole, sometimes they are the sole catalysts that set the issue agenda for biased news sources and this was reflected heavily in the 2016 election year when the media were especially responsive to fake news agenda-setting. These were found by analyzing a dateset of news-like content pulled from online sources such as Google News, Vargo, Guo, and Amazeen. This reflected that agenda-setting powers matter because they influence issues that capture the public's attention.
Although, with that being said, the true persuasive effects of online disinformation and propaganda are most often difficult to study. Some studies are based on observational data to suggest the use of online media sources may drive misunderstood perceptions, but such datasets can sometimes be subject to inaccurate reporting, reverse causation, or unobserved confounds. There is some evidence from survey experiments that suggest that disinformation and propaganda seen online are often believed and especially by the partisans and by those who are less likely to do analytic reasoning and by those who were previously exposed to the misinformation. But still, these experiments do require strong assumptions about similar treatment effects to apply them to the real world. Everyone is seldom exposed to disinformation and propaganda and sometimes they even can't find out when they are.
Nevertheless, the effects of disinformation and propaganda on the preferences of candidates themselves and the effects on electoral outcomes or other behavior have yet to be detected authentically. Looking to the literature on campaign effects may be highly informational. Some researches and experiments show that persuasive effects are only likely to appear in rare cases, for example, when a candidate takes an unusually unpopular stance and opposing campaigns invest heavily in finding persuadable cross-pressured voters. This rare exception in ad effects identified, however, might similarly suggest situations under which online disinformation and propaganda are most likely to be effective. A disinformation campaign is most likely to be effective if it focuses especially on unacceptable positions, rhetoric, or behavior to a politician and then works to identify and target the subgroups of voters most vulnerable to persuasion.
In any case, the most important effects of disinformation and propaganda stretch beyond the direct approach. Media affects research more broadly suggests that exposure to fake news and other disinformation and propaganda may do most of their damage in increasing cynicism and apathy while feeding extremism and effective polarization. Often the mild effects of disinformation and propaganda have rarely been examined, but studies show that even the elite discourse surrounding fake news sometimes can reduce trust in the media and downgrade the public's ability to accurately distinguish between real and fake news. These sorts of second-order effects of disinformation in the media deserve a great deal more attention to know more about them.
Each of us has to be individually responsible to prevent the spread of disinformation and propaganda. Even if we are not actively participating in spreading and creating them, we are still being a part of the problem we are sitting idle about them and not addressing them. We have to understand why these are being made and try to explain the potential damage these cause. We can also unite and support organizations that are working tirelessly to stop the spread of disinformation and propaganda and mitigate their effects.
We are sorry that this post was not useful for you!
Let us improve this post!
Tell us how we can improve this post?
Add to favorites