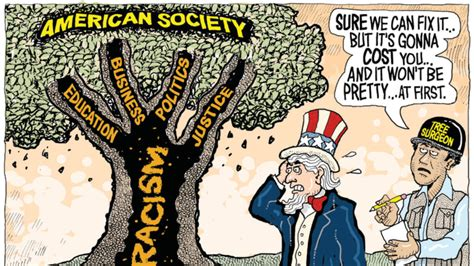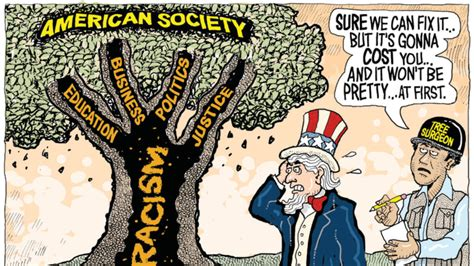 Racism in USA is on the rise. Before we talk about racism, we need to know what racism is? The International Convention on the Elimination of All Forms of Racial Discrimination, adopted on January 4, 1969, defines racism neatly. In this Convention, the term "racial discrimination" shall mean any distinction, exclusion, restriction, or preference based on race, color, descent, or national or ethnic origin which has the purpose or effect of nullifying or impairing the recognition, enjoyment, or exercise, on an equal footing, of human rights and fundamental freedoms in the political, economic, social, cultural or any other field of public life. Article two calls on the member states to take steps to prevent racism among its various organizations and individuals. Three calls on the government to ban separatism and apartheid. Article four calls for a ban on racist propaganda. Equality on the basis of law is mentioned in Article 5, which the government will ensure. Article 6 speaks of the security of the people from racism and calls for ensuring the right solution.
To stop racism in USA what should we do?
The most striking thing is that the focus has been on eliminating racism through education. There are many other sections where different strategies to eliminate and avoid caste discrimination have been discussed. But in 2020, during this corona period, caste racism in USA has appeared in another form. Perhaps it is time to discuss how to define it.
How racism is standing during this Corona?
Corona has now taken on an epidemic shape around the world. The World Health Organization is discouraging the disease from being named after its place of origin. Even then, the president of the United States uses the word Chinese instead of corona in his press briefing in March. As a result, racism in USA seems to take on a new form, although disease-centered inequality is not new. After the President's remarks, they have reported it in the media they had discriminated against many people against because they look like the Chinese. Historically, there has been evidence that such incidents often occur to prevent panic among the public in dealing with public health risks.
Racism in USA was standing during Spanish Flu too:
Although the Spanish flu of 1918-19 did not originate in Spain, many, including US Senator Chuck Grassley, believe that Spain originated. The disease was first reported in Kansas in the United States. During World War I, the disease spread to many countries in Europe. In Spain, it was called the French flu. Animosity among Eastern European Americans towards Eastern and Southern Europe and Chinese immigrants may have been a factor. Some time before this disease in 1918, they blame The Italians for the polio outbreak on the east coast of the United States. Although no information is available about the spread of the disease in Italy. It spreads only such misinformation because of racial hatred. For a long time, white Americans identified Chinese immigrants as importers of various diseases.
Kim E Dion, a professor of political science at the University of California Riverside, said the segregation of immigrants based on disease is old in U.S. history. The Chinese boycott law of 1882 shows that the Chinese have long a sacrificial offering for various diseases. Cholera and smallpox were common in California with the idea that the Chinese always brought these diseases. Due to the origin of cholera in India, it was often called Asian cholera, although cholera and smallpox entered the United States mainly as a result of European aggression. A doctor identifies a home in Chinatown as the origin of the bubonic plague that first appeared in San Francisco in the 19th century. But surprisingly, he did not instruct any white American to stay in quarantine. Where Americans traveled to the area, they quarantined only Chinese people in that area, said Nayan Shah, who teaches at the University of Southern California in Dornsife. Surgeon General Walter Wiemann then declared that it was an oriental disease related to eating rice.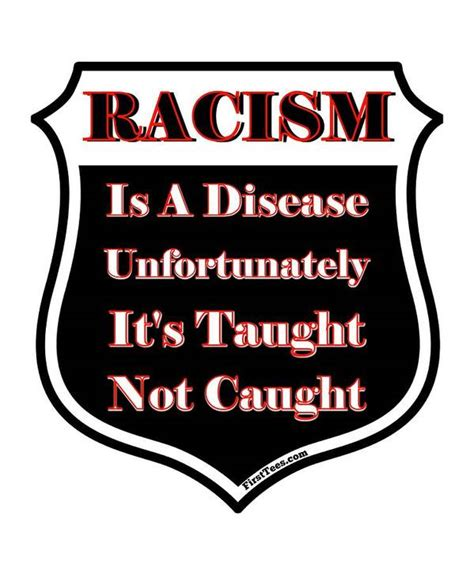 Racism in USA is nothing new:
In this way, it became difficult to stop the spread of the disease because ordinary Americans thought the disease could only infect the Chinese. On the other hand, the death of white Americans was seen as a normal death. From this, we understand that Racism in USA is nothing new.
Asia Pacific Policy Planning Council reports 1,800 reports of racial discrimination caused by corona in March. According to the Pew Research Center, 58 percent of Asian Americans believe the epidemic has increased Racism in USA, compared to 45 percent among African-Americans.
The ethnographic discussion seems to be important considering the current situation in the United States. However, the time has not yet come for a detailed analysis of their nationality to take precedence. We do not mention here the description of their current context because it is more or less known to everyone in the media.
Why some people say racism is in the culture ?
Ethnography can be a very important element in state formation. Many theorists have tried to discuss race. One thing they all say, however, is that the nation must have certain characteristics that can confirm its identity. Some say racism in USA is their part of cultures. Although saying this is a kind of racism.
BLM
The most organized protest against racism in the recent past seems to have matched Black Lives Matter. BLM is a global movement that has emerged within the African-American community. Whose work is mainly to campaign against violence against black people. While the BLM has largely focused on the killing of blacks by law enforcement officers, it also includes protests over a wide range of issues, including racism, police brutality, and racial segregation in the US criminal justice system.
Movement against racism in USA
The movement began with the hashtag Black lives Matter in the summer of 2013. When a final verdict was handed down against St. George Zimmerman for the shooting death of Trayvon Martin. Three black community organizers founded the movement: Alicia Garza, Patrice Coolers, and Opal Tometi. The African-American civil rights movement, the Black Power movement, inspired the BLM, the black women's liberation movement of the eighties, pan-Africanism, the anti-apartheid movement, hip-hop, the LGBT social movement, and the Wall Street blockade. Many now see racism in USA as an obstacle to the development of the nation.
"E pluribus unum" or "many is one"
We often describe the United States as a land of immigrants and a land of opportunity. In fact, the prevailing story is that American identity largely embraces a set of ideologies, regardless of race, ethnicity, or religion. Although the concept of "E pluribus unum" or "many is one" has developed in the United States, in reality, the regulators who determine their identities are creating divisions rather than unifying them. The doctrines of Keith Gaddy and Karbi Goidel are striking.
Among the limited educated and young rural whites, the highest rate of 'American' identity is noticeable. Recent surveys have shown that these individuals with 'unconnected American' identities are very conservative, as evidenced by the exercise of their franchise. And their perception of foreign influence as a cultural threat. They call themselves racial, ethnocentric, or pagan Americans because of their patriotism and they are in favor of a strong national defense. They probably think a person's life expectancy tied to their racial identity (what Michael Dawson calls 'relational destiny').And this proves that racism in USA exists terribly.
Is our society improving or not?
Historical data from general social surveys show that unchanged or unconnected Americans are not ethnically more conservative than other Americans. The exception, however, is that they are less likely to vote for a fictitious black candidate for president. Especially after 2008, its rate is even lower. They are also indifferent to voting for Democrats (Donald Trump's recent actions will help to think more about this issue).
Then there are Christian nationalists. The most visible religious tension in American politics is the Establishment Clause and Protestants.
Christian nationalists have an agreement on America where the four major points are:
[A] America has a special place in God's plan. [B] God has chosen America to lead the world. [C] The United States of America established as a Christian nation. [D] It is important to preserve the religious heritage of this country.
According to a survey conducted by the Public Religious Research Institute in June 2015, 62 percent of Americans fully agree, or in most cases, agree that God has given America a special role in human history. According to 52 percent, belief in God and 33 percent, being a Christian is crucial to being a true American.
The latest note is the new nationalists. The journalist Michael Lind coined new nationalist concept in the 1990s. He described it as an elite white regime. Under the new nationalism, the white elite (over class) created a private system where elite areas, private schools, private healthcare and personal protection prevailed. The lower class, which comprises the rest of the white and other castes, lives under the system adopted by the public. New nationalism built on private property rights and individual responsibilities.
We are sorry that this post was not useful for you!
Let us improve this post!
Tell us how we can improve this post?
Add to favorites