Unemployment, Coronavirus and the US
The dream country of America suddenly seemed to be inundated by an invisible storm. All the equations changed in an instant, all the calculations changed. Unemployment effects seem to be the main problem. In New York, America's busiest state, 900,000 people lost their jobs in one month. The unemployment rate rose from 3.5 to 14.7. As the prevalence of the virus has decreased somewhat, its rate has come down to 6.9 but there is nothing to underestimate this rate. The U.S. Department of Labor says more than 6.6 million U.S. citizens have applied for unemployment benefits. Earlier, another 3.3 million people had applied. Until millions of people have applied for unemployment benefits.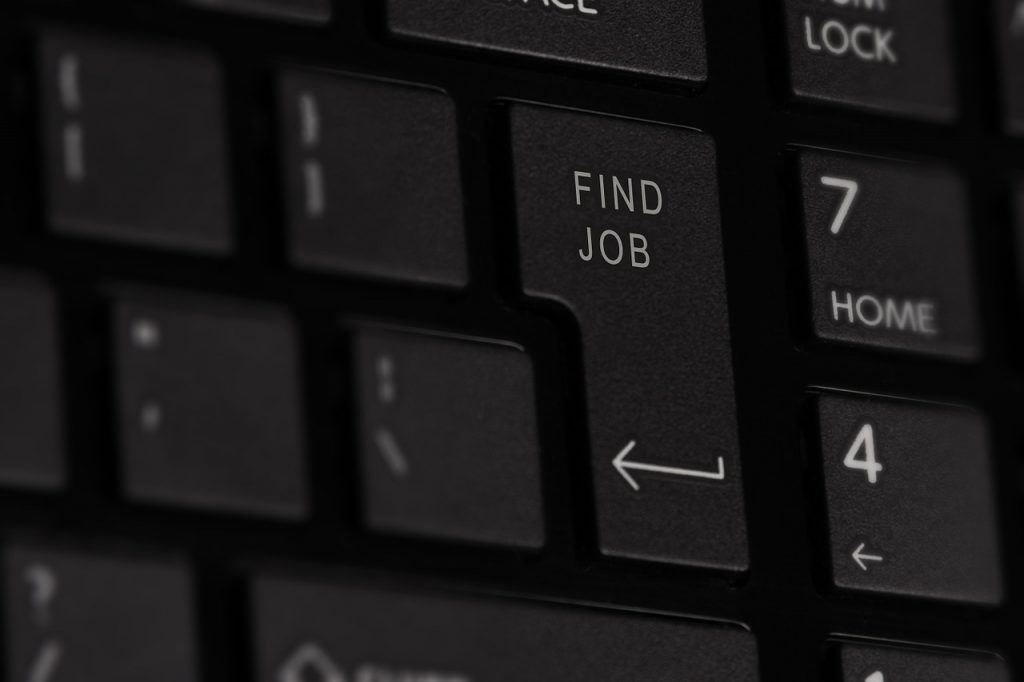 About two-thirds of people in the United States have to stay at home because of the virus. At this time, most of the companies in the country have fired their employees. The United States lost about 8.7 million jobs during the recession from December 2007 to June 2001. In other words, the number may be more than doubled this time due to coronavirus. The current economic downturn in the United States has led to some budget cuts in educational institutions, healthcare, and other well-meaning government agencies. This is the reason why many employees are being deprived of various opportunities in their field of employment.
The coronavirus has affected jobs and businesses everywhere. Small businesses serve as the backbone of the economy, but entrepreneurs are also facing huge losses due to the corona. Many businesses are on the verge of losing everything. In this situation, the people working in these businesses are also losing their jobs. It will be very difficult for the new president to bring the problem under control by reducing the unemployment rate.
Political instability has also been a constant companion for the US. In this situation, the US may have to go through an economic recession for a few more years. It will take at least ten years for people who lost their jobs due to Coronavirus to rejoin the labor market. The agency has also identified the continent as an unemployment-prone region due to the impact of Coronavirus. Almost every wheel on the wheels of the country's economy has leaked.
This virus, whether it can do anything to the rich or not, it has killed the poor and the middle class for sure. Monopoly and capitalism are welcome once again. We do not know how much darkness there is in the lives of the rich in the present situation but we know for sure that there is no light in the lives of the middle class and the poor, because most of the unemployed are poor or middle class.
Unemployment effects: Family and social impacts
Unemployment effects is one of the common problems faced by people in real life. The current epidemic and the surrounding conditions have further increased this unemployment rate. Let's see how unemployment affects family and social life. Unemployment leads to frustration and anger in personal life. When the level of frustration becomes severe, young people try to make money unjustly. When an adult is unemployed for a long time, his mental condition naturally deteriorates. Which causes strife in family life. They try to earn money anyway to stop the family quarrel. There was no such epidemic before but now it has become more difficult to earn money as a result of this epidemic. This situation is exacerbating corruption.
Many are involved in various immoral activities, including smuggling, robbery, theft and illegal business to earn money. Which is creating chaos in the life of the society and the state. Moreover, as a result of depression, young people are seen to be involved in various banned groups which later became a threat to the security of the state.
The huge part of the young society that is neither educated nor working day after day, month after month, year after year, after a certain time they think of themselves as a burden for the country. Also, they feel isolated from the country's economy. Which brings economic chaos. No one needs to be a great researcher to understand this little thing. High unemployment, frustration, and anxiety among the youth cannot be good for any society. The unemployment of youth is a waste of society and individual life. Not using them properly means that the country and its economy are not getting any success from a large part of the labor force. And this amount has become about 15 percent of the total population. And this line of statistics is still going up. Unemployment effects also are going up.
Since they have no support other than their families when they are unemployed, they are becoming a dependent nation in huge numbers. When a young person lives in a state of unemployment, his dreams gradually become thinner. Unemployment in young society is a curse for social and economic stability. Unemployment causes a person to suffer from inconsistencies, self-esteem and constant frustration and failure. As a result of unemployment, the individual did not maintain the standard of living set by society and got involved in anti-social behavior. Unemployment effects give rise to frustration and failure in working people, which in turn causes them to become hostile towards a society which leads to conflict and strife in the society. Working people are forced to resort to illegal means by failing to meet basic human needs in a legitimate way. Working unemployed people are a burden on society.
Now let's talk about family effects. Unemployment increases dependency. If the earning members of the family become unemployed then the dependent members of the family are in the face of uncertainty. Unemployment effects act as catalyst for marital strife, divorce, and suicide. Gradually they became a burden on the family. Unemployed faces in shame and ridicule fall into a lack of confidence. In this case, the following problems are seen in family life.
Uncertain future of children
Poverty
Emotional thoughts and restlessness
Low standard of life
Deterioration of thinking
Moving away from the goal of life
Marital strife and divorce
The possibility of children developing a distorted mentality.
The link between corruption and unemployment
Unemployment increases corruption and corruption increases unemployment. These are related to one another. Let's see unemployment effects from little closer: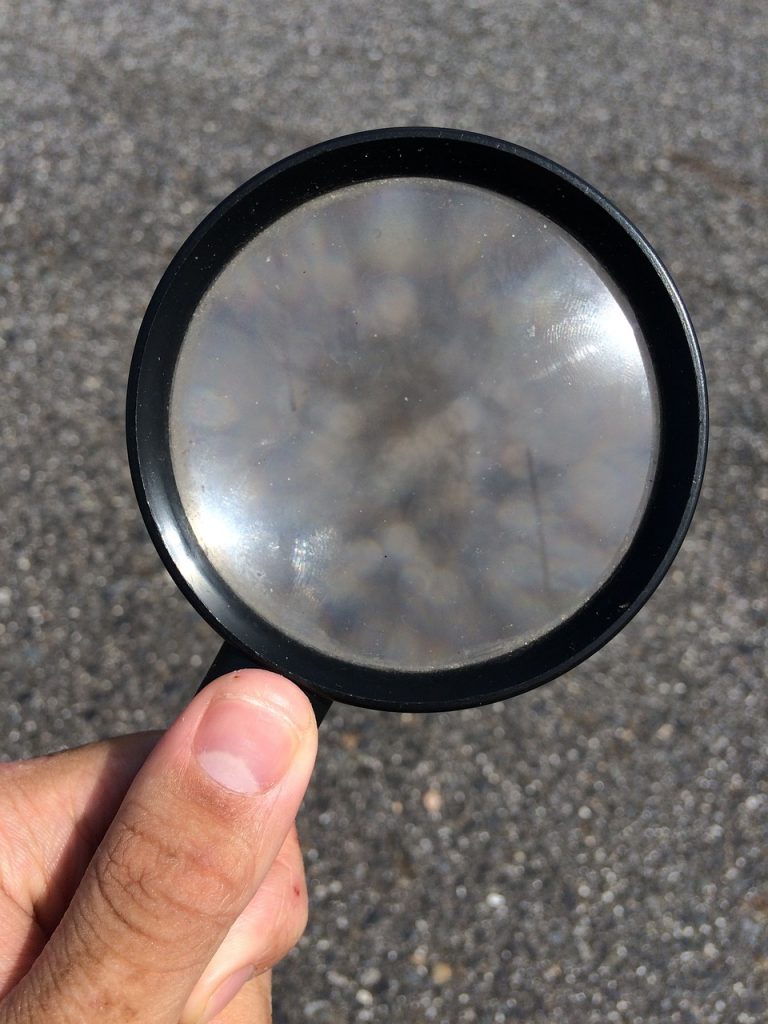 Honesty is now just a word printed in textbooks but honesty is essential for survival as a human being. Humanity is in danger today in the black clutches of corruption. Its scope is very wide in today's society. Today's society is plagued by this devastating disease. From administration to politics, economy, society, culture, industry, business, trade, education, corruption is going on in all fields. The future of a country is an educated student society. But more than half of society in this group are educated unemployed. If the question is why the educated youth do not get jobs because they are being deprived of employment.
It is only natural that the amount of unemployment will increase in a society where the amount of power and money is taken into account. Corruption at various levels of employers is depriving the youth of jobs. As a result of having different levels of corruption, job scope is also declining. And unemployment effects is rising day by day. Small businesses are constantly losing to other big giants in the country. As a result, the scope of new jobs are not increasing in the country. The big giants are holding their market even though they are corrupt because they have money and power in their hands. We can say that corruption is not only increasing unemployment but also hindering the creation of new jobs.
Now let's talk about how corruption is increasing as a result of unemployment. Educated, qualified youth serve as the backbone of the country. But when they do not get enough help from the government, they become frustrated, which is a threat to the country. No one pays any attention to the fact that we are building a hopeless nation as a result of rising unemployment . As the saying goes, the lazy brain is the devil's hangout.
The endless and long-lasting frustration of the unemployed can give birth to the devil in their minds. And it will be the educated devil who is more powerful. Moreover, when an educated young man does not get a job or invest in any business after a hundred attempts, it is normal for him to lose his way. Maybe due to family pressure or need of necessities, he may try to earn money illegally. After hundreds of unsuccessful attempts to make money, he will naturally lose his temper when he is shown hundreds of ways to make money illegally. And so they get lost in the sea of ​​corruption. And since they are all educated so the sky of their corruption is also much bigger than others. Now you know how unemployment creates and increases corruption.
Corruption increases unemployment and vice versa.
How to solve unemployment
We have already discussed that unemployment is inextricably linked to corruption. Just as corruption cannot be prevented if unemployment is not eradicated, also too many problems arise as a result of unemployment. So the steps to eliminate unemployment need to be taken firmly and very quickly. Below are some effective steps to reduce unemployment.
Create employment opportunities: Why would the unemployed cry alone? The state must take full responsibility. I am not saying that everyone should be given a government job. But the government can create a few jobs in the private sector, agriculture, trade and commerce and in many other fields. So that unemployed people can find a job there to live a healthy normal life. It is not possible to arrange jobs for everyone here but some people can be given jobs, and the amount will be reduced even a little bit. Moreover, initiatives should be taken for the expansion of small cottage industries in rural areas. The government needs to increase the quality of agricultural products and emphasize the importance of agriculture. Where many jobs can be created also.
Expansion of scholarship and career oriented education: There is no comparison to career-oriented education to increase self-employment. Young people need to be trained in various small jobs to create interest in their own work so that they can create their own employment. Leaving the traditional attitude of working, educated youth should be interested in self-improvement work. The hand of education must be taught to be transformed into the hand of action.
Corruption must be eradicated: The administration needs to be one hundred percent active in preventing corruption in the job market. Only then will the unemployed get employment opportunities according to their qualifications. It is only because of corruption that many talented highly educated people are losing their jobs. Writing the name in the unemployed register has applied for unemployment allowance. If the government is able to remove this tool of breaking the backbone of the nation called corruption, the number of unemployed will decrease. People have to come forward: Life without work is cursed and dark. This curse and darkness will only be enlightened through work. We need to move away from despair and rejoice in creation. Above all, the government, as well as the people, must come forward to solve this huge problem, especially the rich. Only the concerted efforts of all can save us from a big disaster like unemployment.
Relations with the outside world must be good: Unemployed people in their own state need to be trained in such a way that they can arrange their employment in different states. That is why the government should maintain good relations with all countries. Donald Trump decided to turn his back on everyone and walk alone, which is not good in the long run. Hopefully, the current president will bring back the image that the United States was about to lose.
Finally, I would like to say that public awareness needs to be increased. Because epidemic caused economic recession, layoffs, those who were working also lost their jobs. And human unconsciousness increases the size of epidemic. For example, many people in the United States lost their jobs as a result of this Coronavirus. So public awareness must be increased.
Freelancing and remote jobs in eliminating unemployment
Bad times like the Corona epidemic are going on all over the world. The worst epidemic in the last 100 years is now raging around the world. With the procession of corpses all around, the tears of losing relatives, everyone is terrified of their own lives. On the one hand, people have left their jobs for fear of death and many have lost their jobs for economic downtown. There are so many unemployment effects.
America is going through a huge financial recession. In this way, the country and the country's economy cannot be left in the hands of the epidemic. In such a scenario, there is no comparison to remote jobs to make the economy a little more active and reduce the unemployment rate. If you can earn money online from home, then there is no unemployment and the shortage is also decreasing. In this case, freelancing or online outsourcing can be one of the best tools to eliminate unemployment and for reducing the amount of loss of unemployment effects in society.
Freelancing is a respectable freelance profession that is of interest to young people at the present time. Because everyone wants to use their creativity to create a field of earning that is only possible with freelancing. Anyone can come out of varsity and start freelancing without writing their name in the unemployment article. Anyone can arrange his career through a online job. It is a matter of pride to be financially self-sufficient by freelancing, rather than being a burden to the family by becoming unemployed.
A person's talent and skills are enough to bring success in a freelancing career. Since there is no corruption rate here, so the price of honesty and merit is high. Where thousands of people in the state are afraid to enter the job market, there is no shortage of examples of people who have completed their education at a prestigious university and are building successful careers by freelancing without being unemployed. When it comes to a job the whole world is considered as a job market for freelancers.
Freelancing is not just a job, it is a business where people can use their talents to the best of their ability. It can also be called a type of business where very little capital is required but the chances of profit are the highest. Freelancing is the best solution for you if you want to achieve maximum freedom and success in your work. Online jobs are the most beautiful place to use your creativity. Since work can be done sitting at home there is no separate pressure from the office. You can work in the most productive time by arranging the time as you like.
Honesty is a very important regulator in online jobs. So in addition to eliminating unemployment, it enhances honesty and humanity also. Online jobs are an opportunity to connect with different businesses and different people around the world. Which can bring many unknown opportunities in one's life. The job field in the online world is actually limitless. So what could be a better way to eliminate unemployment than this?
We are sorry that this post was not useful for you!
Let us improve this post!
Tell us how we can improve this post?
Add to favorites