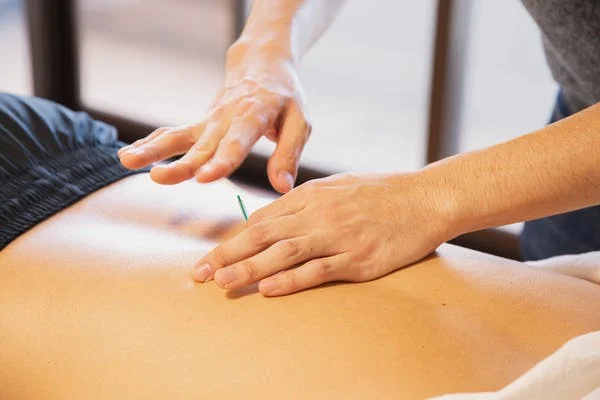 Acupuncture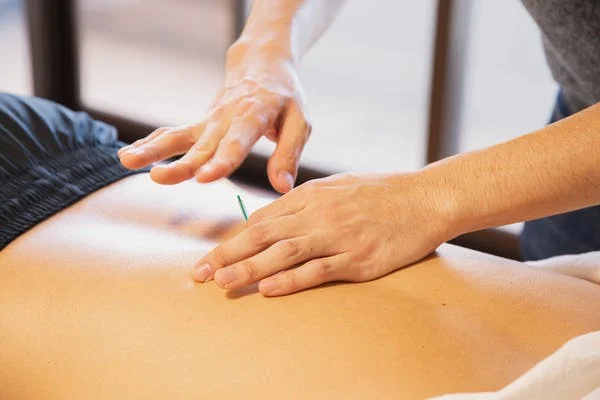 What is Acupuncture?
Acupuncture, is a form of alternative medicine and a pseudoscientific form of treatment which follows the traditional Chinese medicine theories and practices. There are a lot of variants in acupuncture and each originated from different philosophies, techniques and lands. It is mostly used for pain relief. Thin needles are inserted into the body in a process. Acupuncture like naturopathy and homeopathy are the ability to heal oneself

Acupuncture treatment is also considered a vital component of integrative medicine because it can directly communicate with this system which flows through the entire body and helps to maximize the ability to fight pain and disease.
What is Integrative Medicine?
Integrative medicine means taking a team approach to healthcare and it can usually bring about different approaches than Western biomedical treatments. This can be something like using meditation or massage or using acupuncture in conjunction with those traditional therapies. It must make sure that the treatment plan is communicated to the patient because it has a target to give the patient a more optimal outcome and a more positive experience. The entire team of providers keeps communicating as if everyone is on the same page the whole time.

History of Acupuncture
Acupuncture originated in China between two to five thousand years ago. The main written history of acupuncture is from an ancient text called the 'Huangdi Neijing'. This means the yellow Emperor's classic of Chinese medicine that may date to around 200 BCE during the Song Dynasty. It is a detailed question answer conversation between the Emperor Huangdi and his medical minister. They are just talking about energetics and the workings of the universe and man. The medicine of acupuncture spread to neighboring countries including Japan, Vietnam, Korea by around 500 BC and finally to Europe in around the 16th century CE. The spread of this medicine to different countries and cultures is the reason for the many different styles of acupuncture.

Acupuncture did not enter the West until about 1972 when President Nixon and the New York Times columnist James Reston traveled to China on a historic diplomatic mission. James Reston fell ill and he underwent an emergency appendectomy using only acupuncture anesthesia. He later wrote about his successful acupuncture treatments for post-operative pain. So this report attracted attention and a ton of Canadian and American physicians and researchers went to China to observe and learn acupuncture techniques.
How does Acupuncture work?
From a modern biological point of view, acupuncture stimulates the body to maintain its balance and it affects the immune system, the nervous system and the inflammatory process, through such complex neuro-chemical pathways. But a different form of the theory comes from the traditional Eastern perspective. The theory explains that our bodies are a microcosm of the natural world and have an energy that revives us and keeps us alive. Each of our organs contains a type of energy that is called Qi (Chi).
Qi is that energy travels through the body through pathways and we call those pathways meridians and along those pathways, there are points where that energy is said to collect and It is assumed that each of those points has very particular functions. It is by stimulating those very precise and specific points that we can affect certain changes in the body depending on what we are treating.
Science behind Acupuncture
Doctors of Traditional Chinese Medicine have now explained the science behind how acupuncture helps relieve pain. Acupuncture works in two major ways. One, endogenous opiate release, and the other is down-modulation of sympathetic up-regulation. It releases to the body its well-known pain-killing and naturally felt good chemicals and it helps to relax the nervous system. It improves circulation and healing and it helps with pain and healing. There are many levels of care being delivered through needles. All the acupuncture points are in areas where there are a lot of nerves, a lot of mass cells, which are for the immune system, and also for the lymphatic system. So, when you do acupuncture, you are improving circulation.

Does Acupuncture Hurt?
Acupuncture is a very relaxing treatment. It feels very good. The placement of the needles stimulates the body's own ability to relieve pain and release endorphins. Most of the patients who come for treatment fall asleep and leave an acupuncture treatment feeling very good.
What conditions can acupuncture treat?
Acupuncture can treat a wide range of conditions that can affect a patient's quality of life in the long run. It can treat a much broader range of things. All kinds of different conditions patients are going to take acupuncture service. That could be anything from joint pain, orthopedic sports injuries, Crohn's disease, colitis, inflammatory bowel disease, gastroparesis, a lot of women's health issues, menopause, infertility, PMS, anything that causes pain. Acupuncture is very effective for these.
How many treatments does it take to work?
The number of treatments that a patient may need for any given condition varies from case to case, just as it does to any other medical modalities and their treatment styles. It is important to speak with a licensed acupuncturist who can give someone more targeted information depending on what it is that he/she or they are looking for.
How severe a condition is, how long it has been a problem, acupuncturists can answer all of these questions. The main consideration is the health of the patient. But acupuncture is performed in a series of treatments usually. It is kind of like a course of antibiotics and the effect is cumulative.

Benefits of Acupuncture
Helps to reduce Migraines and Headaches.
Improves chronic pain, including for the back, neck, knee or arthritis pain.
Helps treat insomnia.
Anxiety
Faster Chemotherapy recover
What is Naturopathy?
Naturopathy is founded on a belief that the human body has its own ability to heal itself through special vital energy or force guiding bodily processes internally. Naturopaths follow the holistic approach in Naturopathy and they do not involve in any kind of surgery or conventional medicines.
Photo: Naturopathy session
Naturopath has been used for centuries to treat disorders and illnesses of any kind. It is the combination of both modern and traditional methods of healing from acupuncture to herbal medicine. There are no side effects when it comes to naturopathic medicine or surgery.
What is naturopathic medicine?
Naturopathic medicine helps people to feel better and reach their optimal health goals. More specifically naturopathic doctors use conventional as well as naturopathic tools in order to diagnose conditions. They treat both acute and chronic conditions and some of the conditions that they do treat cardiovascular disease, diabetes, and infertility cancer, and honestly, the list goes on.
Nutritional medicine starts off with dietary changes and then naturopathic doctors suggest supplementation and if there is a deficiency or in order to strengthen the body. The next thing is herbal medicine. Herbal medicine also treats different conditions. Traditional Chinese medicine where in addition to using plants, also uses acupuncture and moxibustion cupping in order to treat different conditions. If you want to know about Traditional Chinese medicine and Herbal Medicine and Homeopathic medicine, Click on this link.
Homeopathic medicine is using substances that highly diluted concentrations in order to treat specific conditions. Even though you may not have any medical conditions that you are aware of it is still important to see a naturopath to see how it can prevent any future conditions from happening. Family history and personal medical history are collected in naturopathy in order to detect if there is anything that you may be susceptible to in the future.

Benefits of Naturopathy
Naturopathy can treat a variety of illnesses and disorders. Digestive disorders, headaches, common colds, and allergies can be the special treatment of naturopathy.
Naturopathy can treat sleep disorders. Insomnia and other sleep disorders can be cured by Naturopathy.
Naturopathy helps prevent disease. Naturopathic medicine helps prevent diseases from developing.
Naturopathy helps improve well-being. It helps improve mental, psychological, and spiritual wellness.
Naturopathy is combined with traditional and conventional or modern healthcare to improve the body at a natural level.


What is Homeopathy?
Homeopathy is a system of alternative medicine created in the late 18th century by the German doctor Samuel Hahnemann. This is one of the longest established medicines in Europe. Practitioners are called homeopaths and they believe that the ingredient that is responsible for a disease in healthy people can cure similar symptoms in sick people. Homeopathy is a pseudoscientific system.
How does Homeopathy work?
There are three basic principles of homeopathy. The first is that "like cures like". The substance taken in small amounts will cure the same symptoms it causes if it were taken in larger amounts. So for example, if you are having trouble sleeping and taking a stimulant like caffeine will help. The second is dilution. It passed the most well-known aspect of homeopathy. The chosen substance is repeatedly diluted in alcoholic or distilled water until very little or none of the original substance is left. According to homeopathy, this makes the substance more powerful or gets the substance a higher potency. The third principle is succussion. It describes the method of vigorously shaking the substance each time it is diluted. This shaking is supposed to help the war to attain the memory or vibrations of the original substance during the dilution process.
Doubts about homeopathy
The first principle that "like cures like" was based on Hanuman's own observation, reflection, and experience. However, there is no scientific evidence that support was back after this claim. The second principle dilution is perhaps the most problematic. A typical homeopathic dilution is 30 C. This means that the original substance has been diluted by one drop in a hundred thirty times over or to put it another way.
The third principle comes in succussion. They argue the vigorous shaking and striking up with substance on an elastic or leather service. Not only makes them more potent, but it also allows the water to obtain in memory of the wished substance. Although it is true, that water molecules will form structures around molecules dissolved in them at room temperature. The everyday random motion of water might mean that these structures are very short-lived with lifetimes in picoseconds or even less. This is further problematic when you consider that any water will have been in contact with millions of different substances throughout his history.
Homeopathic medicine is incredibly popular today. With many people claiming that it has helped cure them. This can be explained by a number of things such as effects of regression or simply the body naturally healing itself over time.
Benefits of Homeopathy
Safe medicine
For all life's stages
Raises immunity
Long-lasting effect
Treats physical problems like headache, backache, and acidity.
What is Ayurveda?
Ayur means science and Veda means life. Ayurveda is often referred to as the science of life or the wisdom of life. Wisdom and knowledge is power and when anyone knows better he can do better.
Ayurveda is the ancient system of Indian medicine. What is so incredible about Ayurveda is that it is uniquely tailored to each person's psycho-physiological constitution. This is not a one-size-fits-all approach to health. Using the principles of Ayurveda anyone can make choices that are going to empower him/her to change their life and improve well-being.
How does Ayurveda benefit health?
While Ayurveda is a 5,000 year old discipline out of India, it could not be timelier and more relevant in Western culture than it is today. Over the last 100 years, people have been leaning on Western medicine as a preventative way to manage their symptoms and that simply is not working. As we all know there are climbing rates of heart disease obesity and other chronic preventable illnesses, there are lifestyle choices.
When it comes to emergency medicine and life or death scenarios, Western medicine is absolutely an incredible approach. But when it comes to what you choose on a daily basis and the way that you take care of yourself, Western medicine is not working.  So we need to move away from this mentality of jumping in and getting a prescription or popping a pill to manage our symptoms. Symptoms are those which can gently tell us that something is not working, something is imbalanced.

Ayurveda gets to the root of the imbalance and does not address just the symptom which results in someone actually having a whole health overhaul.
Ayurveda like acupuncture naturopathy homeopathy are the ability to heal oneself.
We are sorry that this post was not useful for you!
Let us improve this post!
Tell us how we can improve this post?
Add to favorites